The Vostok battalion announced the receipt of the first batch of Scalpel kamikaze drones.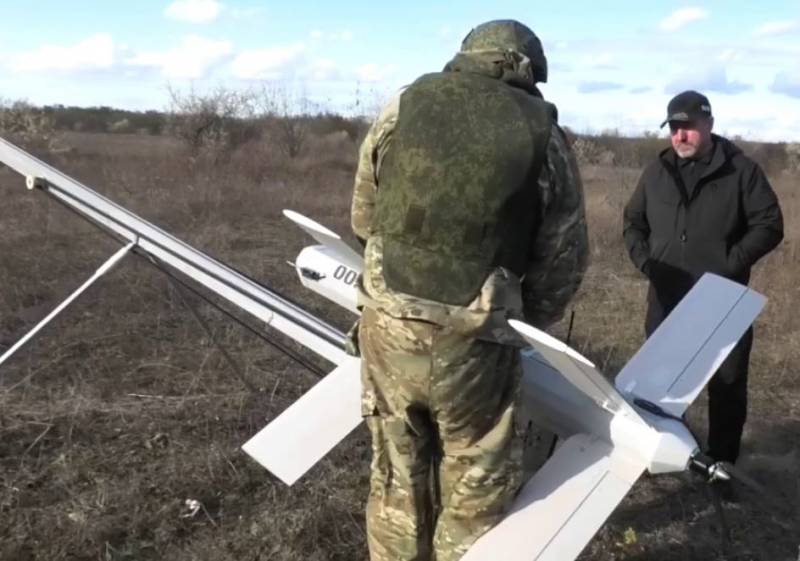 The Vostok battalion received its first batch
drones
-kamikaze "Scalpel", developed on their own initiative with the participation of the military themselves and with funds collected by ordinary Russians. The drone just recently completed successful tests and is preparing for small-scale production.
"Scalpel" is an analogue of "Lancet", only cheaper and capable of operating in the so-called "security pocket" of the Armed Forces of Ukraine, where Russian artillery cannot reach and conventional drones cannot reach, and this range is too short for missiles. The new kamikaze drone is designed to operate precisely in this zone. The Scalpel's data has not been disclosed, but it was previously stated that it is capable of operating at a significant range, exceeding the capabilities of drones already in service. It is noted that in some respects it is inferior to the Lancet, but is more accessible due to the price, since its production is 17 times cheaper.
This product is an analogue of the Lancet, but now and then it will be inferior to the Lancet in some technical parameters - this is a necessary price for greater availability. (...) There are not enough lancets - that's a fact. We do not set ourselves the task of creating competition - we want to fill the front with the necessary means of destruction, and with your help we will do this
- says the message from the Vostok battalion.
According to Alexander Khodakovsky, the task now is to bring a cheap, but long-range and effective drone to the level of mass production, which will also be organized with funds from the battalion's own fund. There has been no announcement yet of any interest in this product from the Ministry of Defense.