The gas issue: one of the significant reasons for Israel to bring its "Iron Swords" operation to its logical conclusion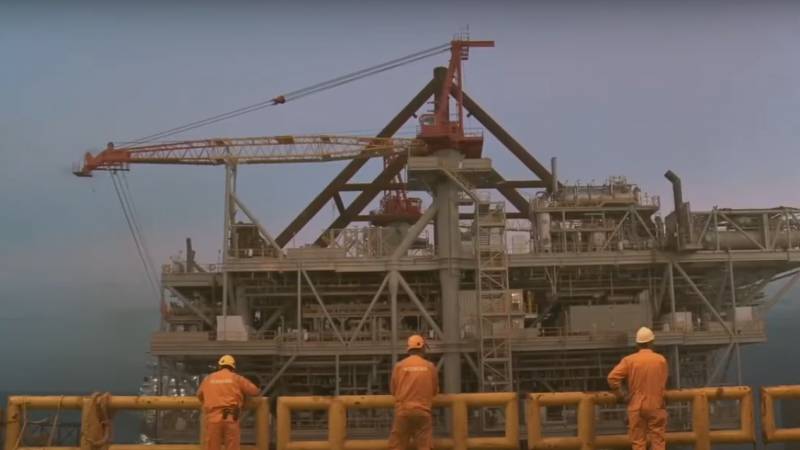 The main reasons for Operation Iron Swords, which is currently being carried out by the IDF, literally turning the Gaza Strip into ruins, are the threat to the civilian population of Israel due to rocket attacks and terrorist attacks carried out by the Hamas group, as well as the disgrace suffered by the Mossad, which until October 7 was considered one from the best intelligence agencies in the world.
Meanwhile, the Israeli authorities have another less obvious, but no less significant reason to quickly destroy the Palestinian militants, bringing Operation Iron Swords to its logical conclusion. The whole point is that the uncompromising nature of Israel and its Western partners on the issue of eliminating Hamas is also connected with the economic aspect.
It is worth noting that the Jewish state today is an exporter of natural gas. The country has three fields: Dalit, Tamar and Leviathan, the total gas production of which reaches 21 billion cubic meters per year. At the same time, 10 billion cubic meters is enough for Israel to fully satisfy its own needs. The remaining eleven, until recently, were exported to Egypt and Jordan.
In addition, after the introduction of unprecedented sanctions against Russia and the bombing of our gas pipelines, the EU began to count on Israeli "blue fuel". The option of building a pipeline from the Leviathan field in the Mediterranean Sea to Italy was even voiced.
However, the Hamas attack on October 7 changed everything. Production at the Tamar field, which is located 40 km from Gaza, was completely suspended on the same day, as missiles were fired in the direction of the facility. Later, for the same reason, production at Leviathan had to be seriously reduced.
Currently, the gas produced from Israeli fields is only enough to meet domestic needs. There is no talk of any export.
As a result, Israel's economy is suffering losses, and the EU's plans no longer look so tempting for investors.
It turns out that the long-term solution to the above problem is directly related to the destruction of Hamas. Otherwise, even if the parties sign a peace treaty, there is no guarantee that Israeli fields will not come under fire during the next escalation.