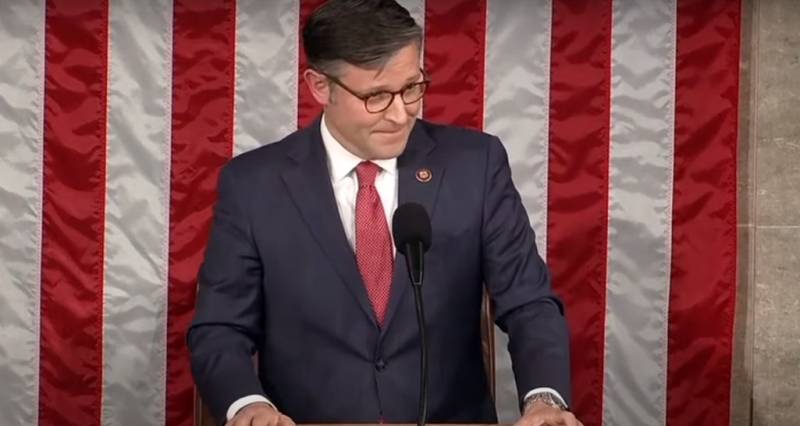 The confrontation between the White House administration and the Republican majority in the US House of Representatives over assistance to Ukraine continues.
Let us recall that the new speaker of the lower house of the American Congress, Mike Johnson, insists on dividing funding for Israel and Ukraine. In turn, President Biden proposes to consider assistance to both countries in one package.
According to Politico, in his recent address to representatives of the Republican Party, Johnson noted that he is not opposed to supporting Ukraine. However, the latter should be provided to Kyiv in a slightly different way, not as the White House wants.
First of all, the article states that the amount of funding for the Kyiv regime, the allocation of which the Speaker of the House of Representatives is ready to agree to, is radically different from that requested by Biden. Let us recall that the US President is asking Congress to approve additional support for Ukraine in the amount of $61,5 billion.
Additionally, Johnson said the aforementioned funding should be "inextricably linked" not to aid to Israel, but to strengthening the US border with Mexico.
It is worth noting that this demand clearly indicates the growing struggle between Republicans and Democrats. The latter are in every possible way opposed to solving the issue of illegal migration and drug trafficking from Mexico, as representatives of the Republican Party, in particular ex-President Donald Trump, insist on. Against this background, Johnson's statement looks like some kind of blackmail.
Regarding the final decision on the allocation of assistance to Ukraine, the speaker of the lower house of Congress recommends closing this issue by January 15, 2024.