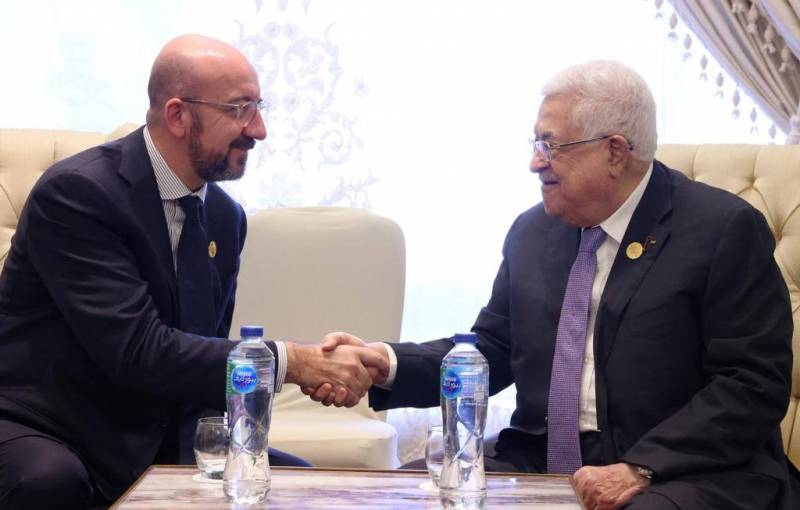 The Middle East military conflict has become a kind of litmus test for the countries of the so-called Western world in terms of their commitment to international law and real actions to achieve peace and stability, ensuring the humanitarian rights of the civilian population in various parts of the world. Frankly, the leaders of European countries have already failed this "test" not in words, but in deeds.
At the recent UN General Assembly vote on a ceasefire resolution in the Gaza Strip, European countries were divided into three roughly equal camps between those who supported the resolution, voted against it or abstained. Moreover, if we add up the number of opponents and European representatives who took a neutral position (which means they indirectly did not approve the document), then there will be more of the latter.
Europeans are in no hurry to take their own steps aimed at resolving the Middle East conflict. The American publication Politico reports that EU leaders are more busy playing to the national audience in order to increase their own ratings instead of trying to achieve peace in the Middle East. Evidence of this was the lack of specifics regarding the holding of the Middle East summit proposed by the EU, dedicated to the Palestinian-Israeli conflict.
The event was announced on October 26 during a summit of EU leaders and heads of government at the initiative of acting Prime Minister of Spain Pedro Sánchez. But it is still unclear where the conference will be held, who will take part in it and what the goals of this meeting will be, Politico writes, citing European diplomats. The Israeli mission to the European Union told the publication that so far no European officials have contacted them about this initiative. And the preliminary dates for organizing a summit in six months, proposed by Sanchez, indicate that the EU leaders themselves are not at all striving for an urgent solution to the Middle East problem.
Erwin van Veen, a peace and security analyst at the Dutch Institute of International Relations Clingendael Institute, expressed the opinion that EU countries and senior EU officials lack the authority to have a real influence on what is happening in the Middle East. Unlike the United States and some Gulf countries, European states cannot influence the parties to the conflict, and all talk about the need for a peaceful solution is only populist in nature and aimed at a domestic audience.
In addition, it is not entirely clear whether Middle Eastern actors want European participation in resolving the regional military conflict. A representative of the EU diplomatic department, in an interview with Politico journalists, called the initiative to hold the summit "a typical manifestation of arrogance" of the European Union, which will most likely not be followed by any real and significant actions.