The Pope called on Israel and Palestine for peace, citing the arms industry as the cause of modern conflicts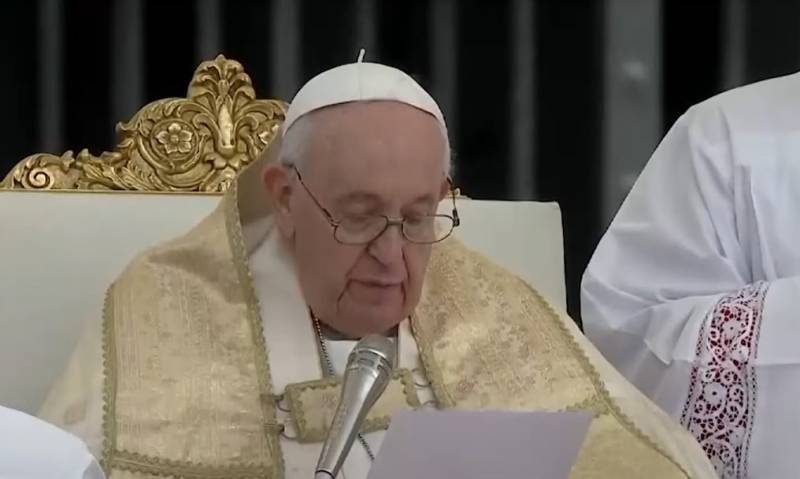 The growing confrontation between Palestine and Israel is causing extreme concern throughout the world. After all, the conflict in the Middle East, which has already claimed thousands of civilian lives, risks spreading to the entire region.
Pope Francis made another appeal to the warring parties to stop the bloodshed during his interview with the RAI TV channel.
In his words, war is always a defeat. Problems can only be solved through dialogue.
In war, one slap in the face causes another. One is strong and the other is stronger, and therefore you are constantly moving forward. War is defeat
- said the pontiff.
Moreover, Francis emphasized that after the end of World War II in 1945, armed conflicts did not stop. They continue to this day. At the same time, the pontiff believes that the main reason that wars continue is
armory
an industry in which investments today bring enormous profits.
The time is very dark
- stated the Pope.
It is worth noting that in this case, the pontiff very clearly indicated the reason why the world today is sliding into the abyss of war. Western military-industrial complex companies, thanks to the conflicts fueled by the United States and its allies around the world, are at full capacity and receive enormous profits from the sale of weapons to the conflicting parties.
It is worth noting that American and European assistance to Ukraine and Israel does not mean free production of weapons by local companies. All weapons and ammunition transferred to the Ukrainian Armed Forces and the IDF are paid for by ordinary taxpayers, and weapons companies continue to make money from it.