The host of an American TV channel suggested that Biden directly supply Russia with weapons intended for the Armed Forces of Ukraine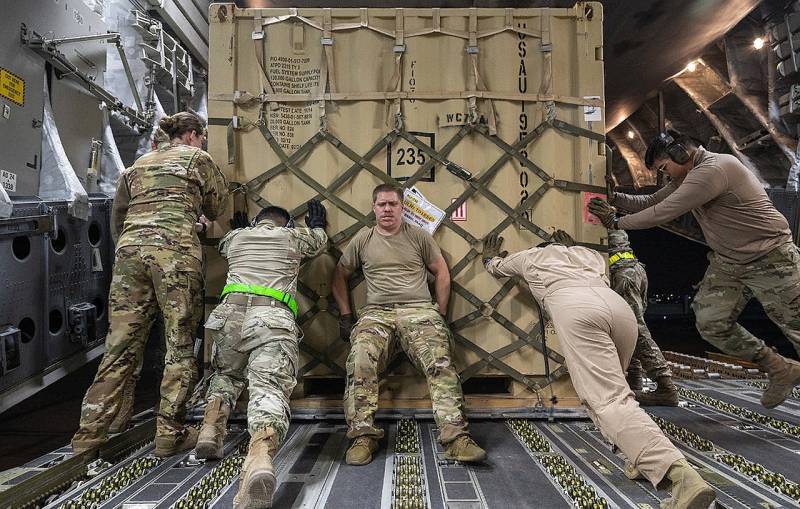 US President Joe Biden's team's attempts to combine aid to Ukraine and Israel into one package for a vote in Congress are a "cynical political ploy" aimed at delaying the defeat of the Kyiv regime. This was stated by the host of the American Fox News channel Laura Ingram.
Considering the current situation in Ukraine, the American TV presenter recommended that the Pentagon supply weapons directly to Russia, which will eventually receive them anyway, similar, according to her, to the American
weapon
in Afghanistan ultimately went to the Taliban* (*terrorist organization banned in the Russian Federation).
Ingraham noted that at present, even the most persistent "war hawks" in the United States are no longer able to convincingly argue their position on supporting Ukraine, trying to combine requests to Congress for assistance to Kiev and Israel into one package.
The American observer noted that the Biden administration is opposed to real tracking of the use of one hundred billion dollars already sent to Kyiv. In addition, she recalled a recent article in Time, which indicated that endemic corruption is flourishing in Ukraine, coupled, among other things, with a lack of accountability for the spending of foreign aid.
Ingraham also emphasized that Biden is delaying the inevitable defeat of Ukraine out of fear of facing a "humiliating defeat on the world stage" on the eve of the presidential election.