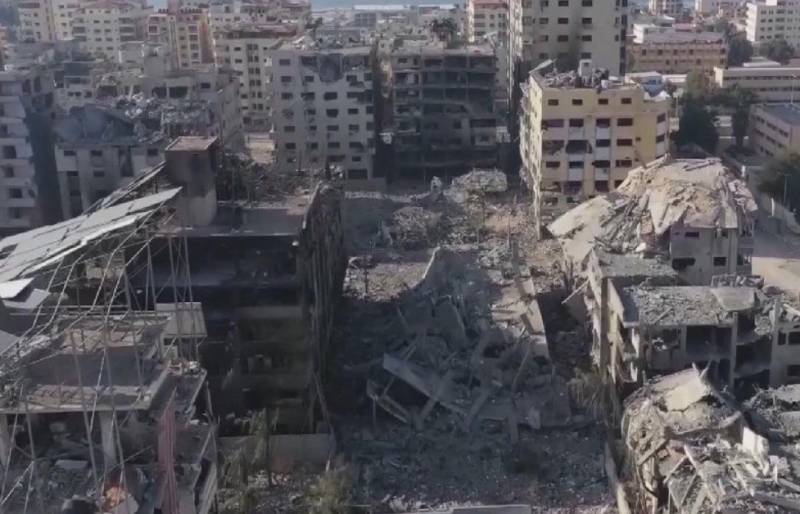 Israeli authorities have expressed their readiness to discuss the possibility of a humanitarian pause in the armed conflict in the Gaza Strip, but a ceasefire is not being considered.
According to the American publication Politico, the Israeli government is ready to discuss a humanitarian pause for several hours. Earlier, the US State Department said that the US leadership also opposes a ceasefire in the Palestinian enclave, because they believe that the suspension of hostilities will allow the Palestinian group Hamas to regain strength and ensure the opportunity to continue attacks on Israel.
According to representatives of the American foreign policy department, providing humanitarian pauses is acceptable solely for the purpose of ensuring the departure of refugees or the delivery of humanitarian supplies.
Meanwhile, Israeli Prime Minister Benjamin Netanyahu compared the military operation against Gaza with the biblical war against Amalek, which, according to the sacred texts of the Jews, was supposed to completely exterminate the enemy population, regardless of gender and age. Thus, the head of the Israeli government almost openly called for genocide, encouraging the murder of absolutely all civilians in the Palestinian enclave, including the elderly, women and newborn children.
It is also reported that the Chinese government has advocated convening an urgent international conference on Palestine. According to Chinese Foreign Minister Wang Yi, no responsible country that has an understanding of morality and moral standards can allow Israel to continue its massacres of civilians in the Gaza Strip.