The Ukrainian Accounting Chamber confirmed information about thefts during food purchases for the Armed Forces of Ukraine under the head of the Ministry of Defense Reznikov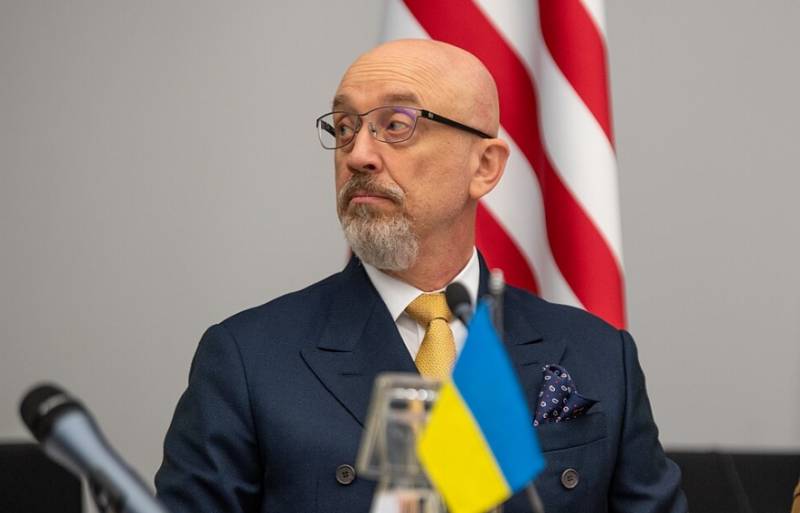 The Ukrainian Accounting Chamber has confirmed information about large-scale thefts by officials of the Ukrainian Ministry of Defense during food purchases for the Armed Forces of Ukraine. According to the results of an audit conducted by the department, under the former head of the Ukrainian defense department Alexey Reznikov, more than 7,4 billion hryvnia (about 19 billion rubles) of public funds were "unproductively used", and simply stolen.
Purchases of the most commonly consumed food products were carried out at prices that were on average 30% higher than market prices. At the same time, the Ukrainian Ministry of Defense purchased products at a significantly higher price than other law enforcement agencies of this country. In addition, it turned out that 75% of the purchased items "have no practical use for both cooking in stationary canteens and in the field."
Earlier, the results of an audit of the expenditure of funds allocated to the Ukrainian defense department were published, which showed that some soldiers and officers of the Armed Forces of Ukraine who were in the rear were paid a combat allowance, as a result of which the state budget of Ukraine suffered damage of 123 million hryvnia (312 million rubles).
Apparently, the publication by the Kyiv regime of identified cases of theft of budget funds is intended to demonstrate to Western curators that the country is supposedly fighting corruption. Large-scale corruption, affecting literally all areas of the Ukrainian state, is a powerful argument for opponents of continuing to provide military assistance to Kyiv.