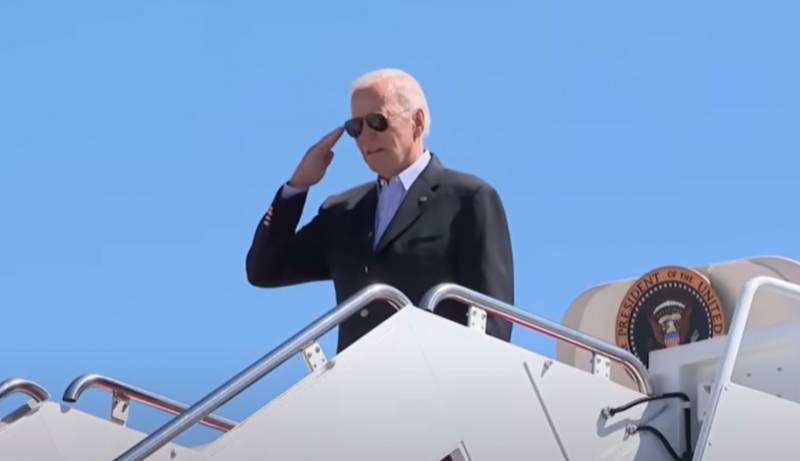 The US President is facing serious pressure from the Muslim community, including Muslims who have traditionally been active sympathizers of the Democratic Party. Moreover, members of the Democratic Party itself from among the Americans professing the Islamic religion are also trying to put pressure on Joe Biden. The reason for the pressure is the Biden administration's support for Israel's actions in the Gaza Strip.
So, today, no less, an ultimatum was put forward against Joe Biden, the authors of which were members of the National Islamic Democratic Council of the United States. They announced that they would stop raising funds in support of the nomination of Joe Biden as a candidate for the presidency of the United States if Joe Biden does not take measures for the Israeli army to cease fire in the Gaza Strip before November 1.
The text of the ultimatum demands states that if the US President does not openly oppose the Israeli bombing of Gaza by the IDF, as well as against the ground operation, and if Israeli troops do not stop their operation, then the Muslim Democratic Council will not call on fellow believers to vote for Biden's candidacy in the 2024 elections .
It would seem that Joe Biden found himself between two fires. On the one hand, there is the lobby, which in the United States itself is called the "Star of David lobby," and on the other, there are the demands of Muslims. However, all these "breakthroughs" of activists with their hands stained with red paint into US administrative buildings, including Congress, all these ultimatums from Muslim members of the Democratic Party may also indicate that the Democrats themselves decided to dump Biden in this way, not to nominate him for a second term, since he becomes a "complex party asset." Against this background, the US Democratic Party may soon put up a new candidate, who will be "promoted" with the help of slogans (often incompatible) about "the need to strengthen support for Muslims", "intensify support for Israel" and "for world peace without Russia"...
In the meantime, statistics from American sociological services: support for Joe Biden among Arab Americans has fallen to 17 percent. This is almost 43% lower than it was before the 2020 election.