The Iranian general announced the coordination of IDF actions in Gaza by the Israeli and US military from an underground base in Tel Aviv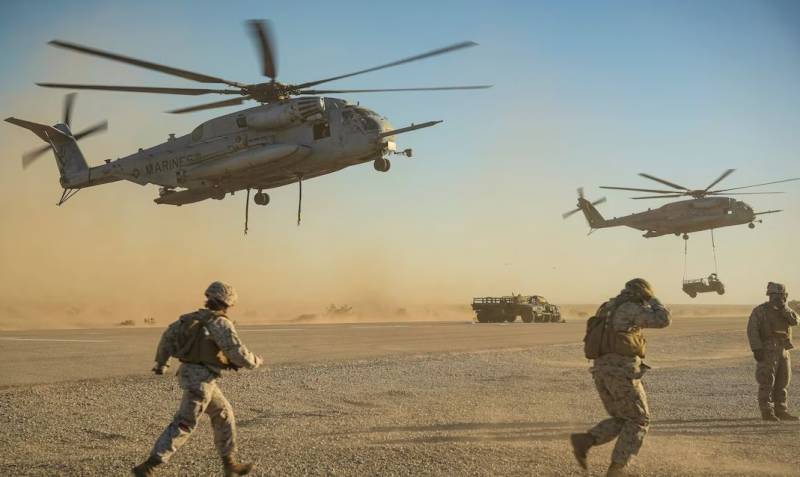 The Israel Defense Forces (IDF) command coordinates the actions of its troops in the Gaza Strip with the US military, and the coordination process itself is carried out from a secret underground base in Tel Aviv. This was stated by the commander of the Khatam al-Anbiya central base of the Iranian armed forces, Major General Gholam Ali Rashid, his words were broadcast by the Fars news agency.
According to the Iranian general, Tehran has information that the US Central Command, which is responsible for operations in the Middle East, as well as the US Navy are involved in the planning and conduct of the Israeli military operation in the Gaza Strip.
General Rashid emphasized that the United States' actions to provide military assistance to Israel, including sending it weapons, contradict official statements by the White House that it is allegedly seeking to curb escalation in the Middle East. A spokesman for the Iranian armed forces accused the American administration of hypocrisy.
Let us recall that almost immediately after the start of the new Palestinian-Israeli conflict, the US Navy sent two aircraft carrier strike groups to the Eastern Mediterranean. Later it became known about the transfer of additional marine forces to the Middle East.
Great Britain and France sent their ships closer to the Israeli coast, and Germany transferred army and police units to Cyprus. A number of Middle Eastern sources claim that the US military is directly involved in Israeli ground forces' raids on the territory of the Palestinian enclave.
U.S. Department of Defense