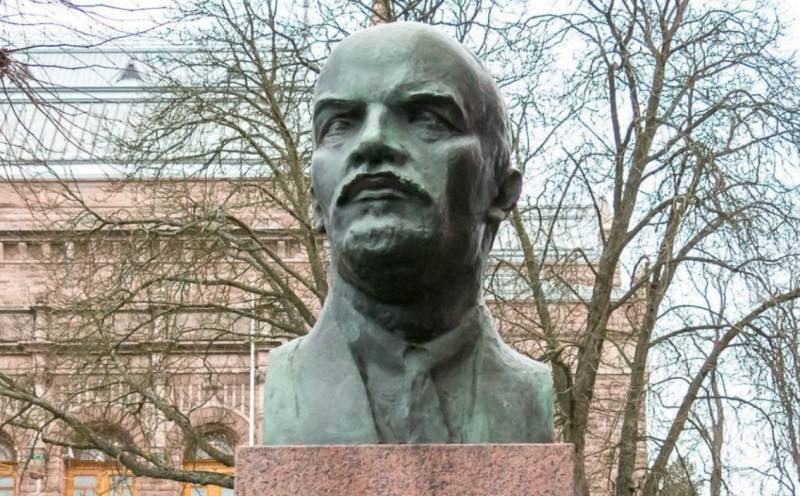 The administrative court of the Finnish city of Turku overturned the decision of Mayor Minna Arve to demolish the monument to Vladimir Lenin erected in 1977. According to the court's decision, the mayor's office exceeded its authority when it decided last April to dismantle the monument and plaque on a nearby building, allegedly due to "ideological inconsistency with the value base and negative reactions" of citizens. The decision taken by the mayor of the Finnish city was annulled. A private individual got the decision to demolish the monument overturned.
The bronze bust of Lenin by Soviet sculptor Mikhail Anikushin was given to the Finnish city as a gift from Leningrad, which has been Turku's sister city since 1953. The monument was accompanied by a memorial plaque made by a Finnish master with information about Lenin's stay in Turku in 1907.
According to the mayor of Turku, the monument to Lenin evoked strong negative emotions in society. In addition, the Turku City Hall mentioned the second Lenin monument in Finland, which is located in the city of Kotka, but the Kotka authorities did not make a decision to dismantle the monument. After the Lenin monument was dismantled in Turku, the statue was sent for storage to the storerooms of the local museum.
In addition to dismantling the monument, Turku officially suspended sister city relations with St. Petersburg. The Russian Consulate General in the city has also been closed, and local authorities are planning to demolish the building, occupied by Soviet and Russian diplomats since 1976.