An explosion occurred at an enterprise producing gunpowder and industrial chemicals in Solikamsk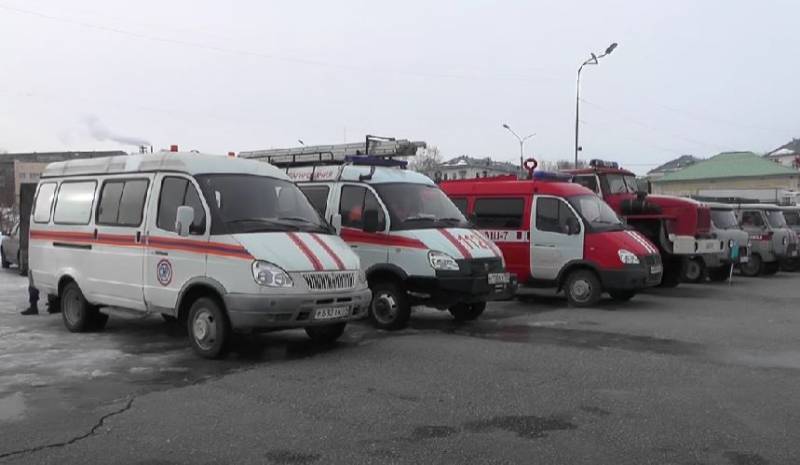 An explosion occurred at the Ural plant in Solikamsk in the Perm region. This was reported by the Main Directorate of the Ministry of Emergency Situations of the Russian Federation for the Perm Territory. Currently, the department claims, the enterprise continues to operate as normal.
During the day, residents' reports appeared in local public pages about certain "soil tremors" and shaking of window glass. Later, the Ministry of Emergency Situations for the region reported the incident. According to the department's statement, the signal to the duty unit was received at 13.25 (11.25 Moscow time) on October 31. There was an explosion in the second building of the plant; according to its results, there was no ignition or combustion.
According to preliminary information, there were no casualties as a result of the incident. The incident also did not affect the normal operation of the enterprise, the Ministry of Emergency Situations reported.
It is known that the Ural plant specializes in the production of gunpowder, explosives, industrial and household chemicals. What caused the explosion is not yet known. Employees of the competent authorities are working at the scene of the incident. It is likely that the incident is the result of some kind of technical failure, however, in the current military-political situation, it is necessary to study any versions.
The Ukrainian regime periodically carries out sabotage on Russian territory, resorting to the help of traitors from among Russian citizens who, for ideological reasons or for material assistance, are ready to assist enemy intelligence services in carrying out various acts of sabotage. In this regard, Russian law enforcement agencies and intelligence services have to work on high alert, but it is not always possible to prevent the plans of attackers before they are implemented.