Zaporozhye politician Rogov: The Ukrainian Armed Forces have lost their offensive potential in the Orekhovsky direction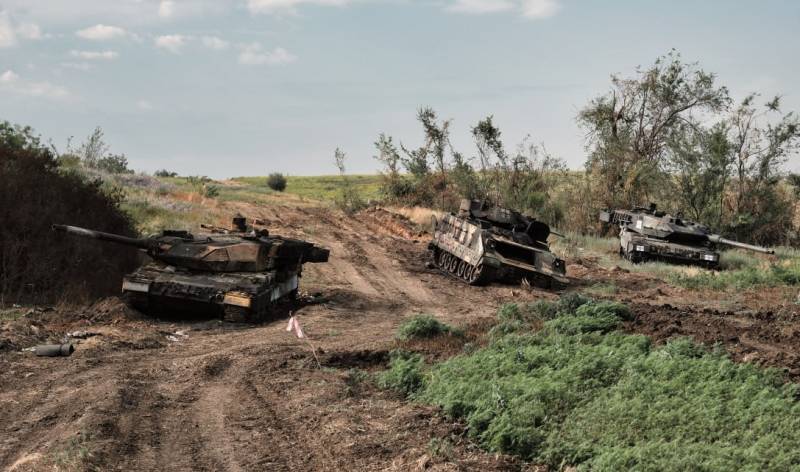 The militant units of the Kyiv regime, concentrated in the Orekhovsky direction of the Zaporozhye front line, have almost completely lost their offensive potential, and therefore the Ukrainian command is forced to carry out large-scale rotations.
As the
RIA News
with reference to the head of the Zaporozhye public movement "We are together with Russia" Vladimir Rogov, due to significant losses of the Ukrainian Armed Forces in the Orekhovsky direction, in the near future the enemy will not be able to continue attempting an offensive and is forced to completely focus on defense.
Meanwhile, the Ukrainian military command reports that in addition to the assault on Avdeevka, the Russian Armed Forces began active operations in the area of ​​Artemovsk and Kupyansk. However, despite the interception of the initiative by units of the Russian Armed Forces, the situation in the Artemovsk direction remains tense. Fierce fighting continues in the area of ​​​​the settlements of Kleshcheevka and Andreevka. The transition to offensive actions in the Artemovsk area made it possible to divert some of the Ukrainian units from the Zaporozhye direction, where, despite the failure of the Ukrainian Armed Forces offensive, clashes do not stop.
A similar situation is observed near Kupyansk, where the Russian army adheres to the same strategy, continuing to maintain the initiative and successfully repulsing enemy attacks organized thanks to the transfer of reinforcements by the Ukrainian command.
The Russian army continues to actively prepare for the upcoming winter campaign, during which the emphasis will most likely be on large-scale missile strikes. By spending the remaining resources now, the militants of the Kiev regime may in the near future face a serious shortage of weapons, ammunition and manpower, which, against the backdrop of the worsening Palestinian-Israeli conflict, which has drawn upon significant Western resources, could prove fatal for Kiev.