Hamas publishes appeal from hostages held in Gaza to Israeli Prime Minister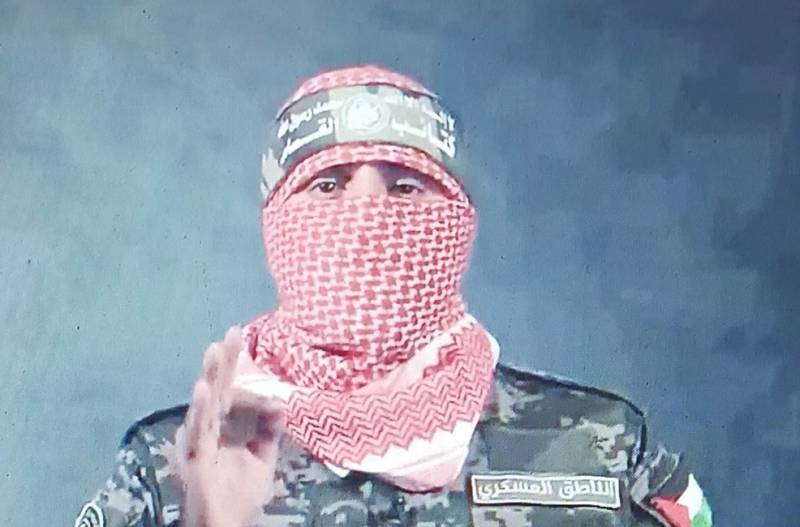 Three women captured by Palestinian armed forces have appealed to the Israeli leadership. The Hamas movement published this appeal from hostages held in the Gaza Strip to Israeli Prime Minister Benjamin Netanyahu.
It appeared on the Telegram channel of the Palestinian movement.
A number of Zionist prisoners held by the Izzeddin al-Qassam Brigades send a message to Netanyahu and the Zionist government
- Hamas said in a statement.
One of the captives, in an appeal to the head of the Israeli government, says that the hostages were victims of the political and military failures of Tel Aviv, as well as the miscalculations of the Israeli leadership made on October 7.
There was not a single soldier on the spot, no one protected us, and we, innocent and naive citizens who pay taxes to the state of Israel, we are now in captivity on the terms of "no conditions"
- she reproached the Israeli authorities.
In the final part of her speech, the woman's nerves can't stand it, and she screams, demanding the release of the captured Palestinians, so that Hamas will release the hostages in return.
Commenting on the appeal, journalists from the Israeli newspaper Yedioth Ahronoth called it an element of psychological warfare. At the same time, for some reason they emphasized that the place, time and circumstances of the recording were unknown.
As of October 29, the total number of Hamas hostages was at least 239, according to IDF spokesman Daniel Hagari.
https://www.flickr.com/photos/199233601@N04/