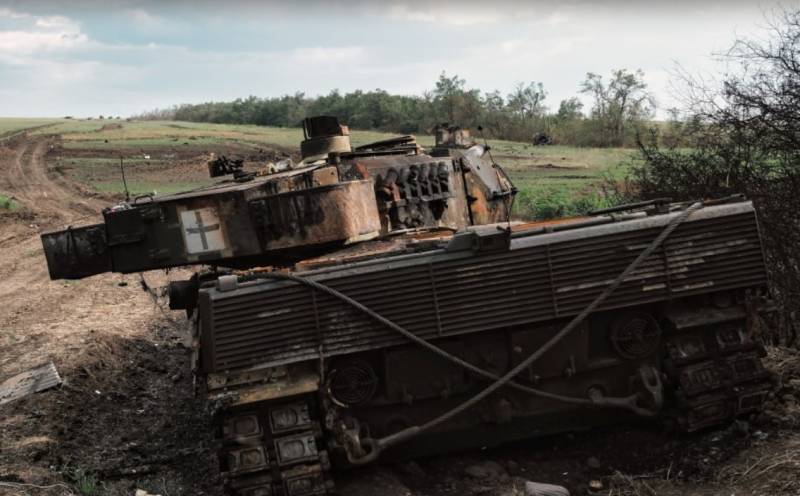 Filmed with the help of
drone
footage of objective control, in which you can see the destruction of another delivered to the Ukrainian army from Germany
tank
Leopard 2c.
The footage taken in the Kupyansky direction shows how soldiers of the Russian Armed Forces, using ATGMs, accurately hit a Ukrainian combat vehicle, after which it lights up and, having driven a few more meters, stops. The surviving crew member hurried to leave the German tank, which was burning out among the endless steppes of southern Russia.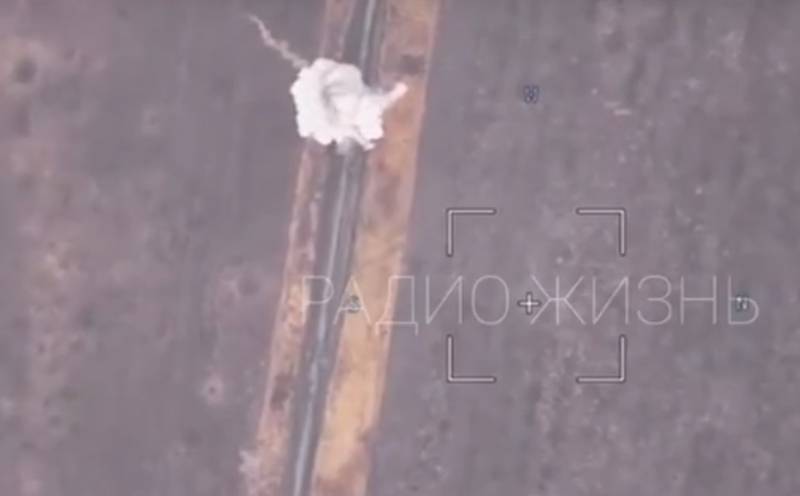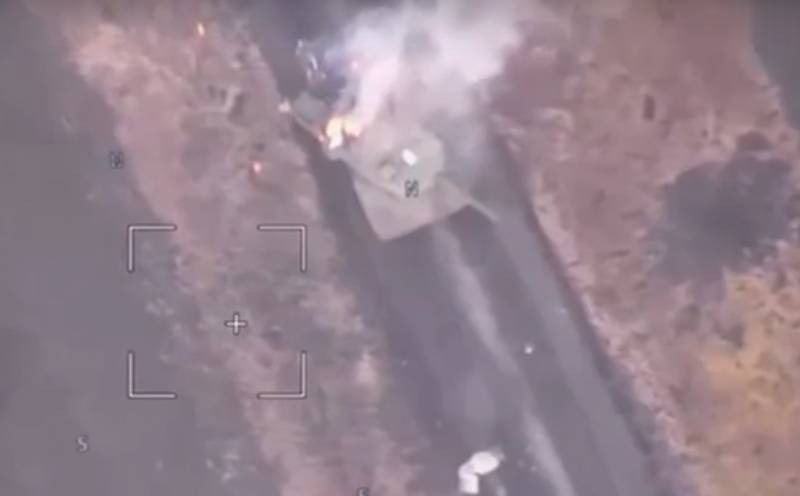 The past week was marked by the destruction of a significant amount of military equipment supplied by the West to the militants of the Kyiv regime. Ukrainian combat vehicles are predominantly destroyed using drones.
It is also reported that the Russian army is significantly superior to the enemy in the use of drones. This clearly demonstrates the almost massive destruction of military equipment of the Ukrainian Armed Forces using FPV
drones
and loitering ammunition.
According to the American publication The Washington Post, while the Russian military has the ability to use 50 FPV drones per day, the Ukrainian Armed Forces are capable of using up to 20 UAVs daily.
According to former US military intelligence officer Scott Ritter, Russia has successfully modernized its army, significantly developing the UAV sector. According to the expert, if clashes begin between Russia and a NATO-style army, the Russian Armed Forces will dominate the battlefield, at least in a drone war.