In Kuzbass, FSB officers detained an active participant in the Ukrainian "cyber troops"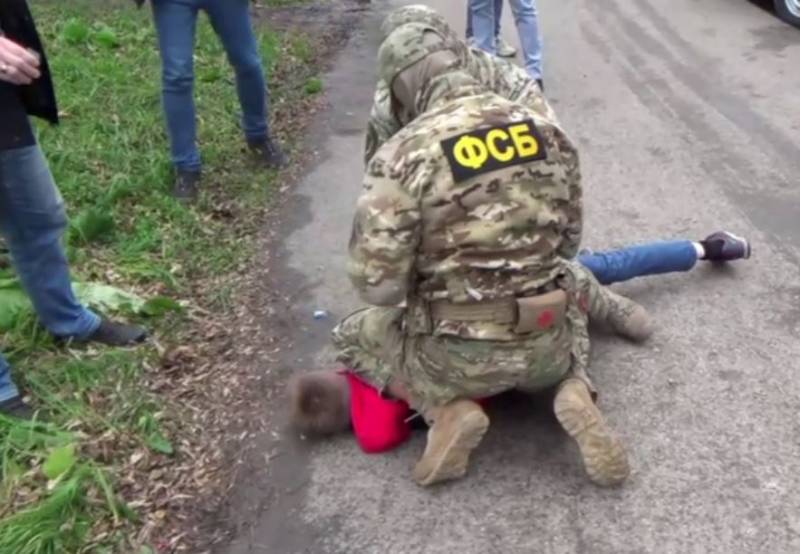 FSB officers identified another Russian citizen who actively collaborated with the Ukrainian special services. This is stated in a message from the FSB Central Election Commission.
Russian security forces detained a resident of the Kemerovo region who voluntarily collaborated with the Ukrainian special services. As it turned out, the young man, whose details are not disclosed in the interests of the investigation, joined the so-called "cyber troops" of Ukraine with the aim of carrying out attacks on the critical infrastructure of Russia.
In the city of Belovo, Kemerovo region - Kuzbass, the illegal activities of a Russian citizen who committed high treason in the form of providing other assistance to a foreign organization were suppressed.
- said in a statement.
The FSB established that this Russian citizen, using one of the messengers, established contacts with Ukrainian intelligence, after which he began to carry out computer attacks on Russian information resources, disrupting their performance. All this is confirmed by correspondence seized from the detainee, as well as data on communications equipment and a computer.
A criminal case has been initiated against the detainee under Art. 275 "High treason", he faces a penalty of imprisonment for a term of 12 years to life. At the moment, the "cyber warrior" is in custody, this decision was made by the court. Operational and investigative actions continue.