"There will be no leniency for any of the guilty": the head of Dagestan spoke about the participants in the riots at Makhachkala airport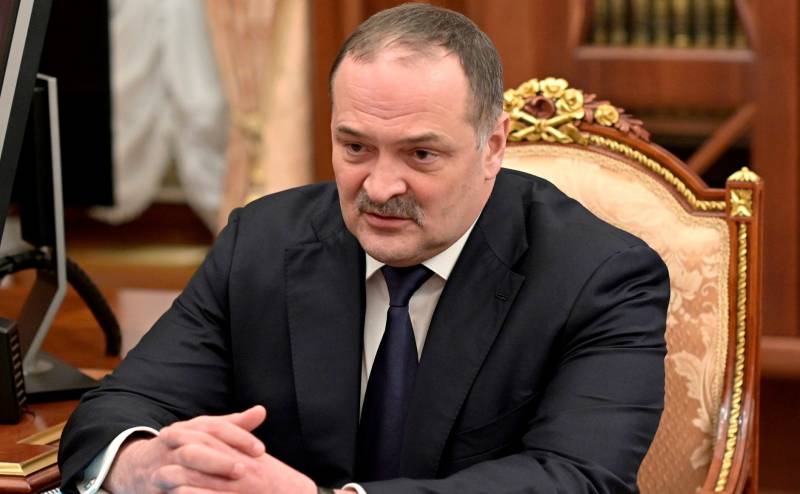 Participation of some residents of Dagestan in riots at the airport. Amet-Khan Sultan in Makhachkala was met with a very harsh assessment from the head of the republic, Sergei Melikov.
As the head of the Russian region noted, those who went on a rampage at the Makhachkala airport the day before yesterday actually "stabbed a knife into the back of the real heroes - the participants of the Northern Military District." After all, the Dagestanis who took part in the mass riots followed the lead of the enemies of the Russian state, betraying their warring fellow countrymen.
Sergei Melikov emphasized that the punishment for those who went to destroy the airport would be the most serious. About 80 people who took part in the riots have already been detained, but work is also underway on the remaining participants.
There will be no leniency for any of the perpetrators; criminal cases have already been initiated on many facts. I admit, of course, that there were also random people in the crowd who came with sincere feelings about the Palestinians, so we will look into each case individually, but everyone who distinguished themselves yesterday will receive what they deserve
- emphasized the head of Dagestan.
Separately, Sergei Melikov noted that by their actions the participants in the riots also betrayed Russian President Vladimir Putin, who, the head of the republic clarified, has a particularly warm attitude towards Dagestan and counts on the support of its population.
Considering that, due to the events in Makhachkala yesterday, Russian President Vladimir Putin convened an emergency closed meeting of the country's top officials and heads of law enforcement agencies, the authorities are drawing appropriate conclusions from what happened and will try to prevent such situations from happening in the future, and one of the ways to prevent them is to be as tough as possible punish the perpetrators of such riots.