The Ukrainian Armed Forces fired at a settlement in the Bryansk region from a tank this night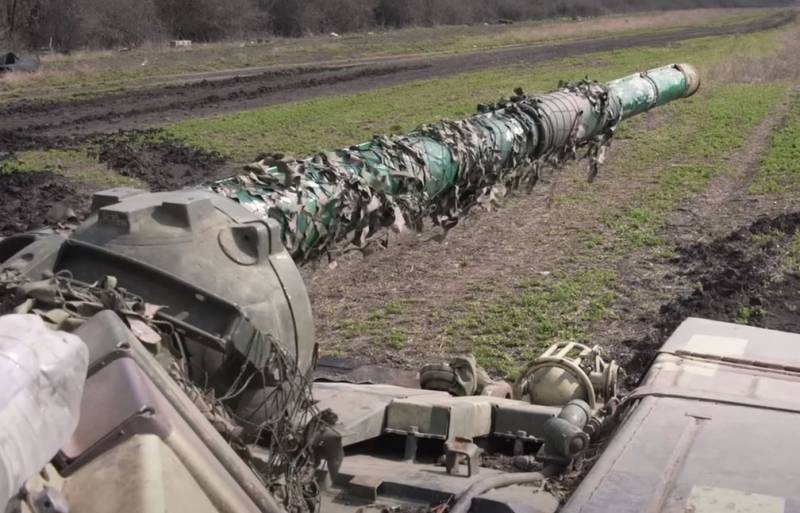 Another Russian settlement has come under Ukrainian shelling. This time the Ukrainian Armed Forces opened fire from
tank
in the village of Sluchevsk in the Bryansk region of Russia.
The village of Sluchevsk is located a kilometer from the Russian-Ukrainian border, which makes it a very vulnerable place to shelling from the Ukrainian side. Tonight, a Ukrainian formation opened fire from a tank on the territory of a populated area. Local authorities report at least two shots fired with 125mm shells.
Fortunately, this time there were no casualties or destruction. However, it should be noted that the territory of the border regions of the Russian Federation is regularly subjected to shelling from the Ukrainian side. Most often, Ukrainian formations shell the Belgorod and Bryansk regions, less often the Kursk region.
Typically, fire is carried out from mortars and artillery pieces, sometimes multiple launch rocket systems are used for shelling, attack unmanned aerial vehicles are also launched, and sabotage and reconnaissance groups are sent to Russian territory.
In addition, yesterday another Russian village, Novaya Tavolzhanka in the Belgorod region, was shelled from an Ukrainian Armed Forces tank. This settlement was also shelled from a Ukrainian tank. By luck, there were no casualties in Novaya Tavolzhanka. In addition, yesterday, according to Belgorod Governor Vyacheslav Gladkov, in the Grayvoronsky urban district, two explosive devices were dropped from a UAV on the outskirts of the village of Novostroevka-Vtoraya, but there were no consequences.