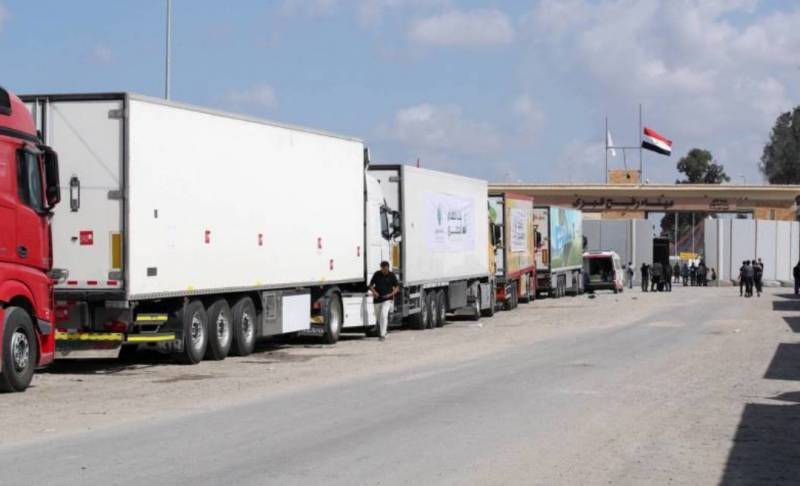 The Gaza Strip's population of two million continues to suffer from Israeli bombing and shortages of food and medicine. Trucks carrying humanitarian aid, which had been stuck on the border with Egypt for many days, finally began to pass into the sector, although not in significant quantities.
However, the Israeli authorities do not particularly like this, since they believe that the aid could fall into the hands of Hamas. According to a statement released by the office of Israeli Prime Minister Benjamin Netanyahu, if Israel becomes aware that humanitarian aid has reached Hamas, it will block any aid supplies to the enclave.
It is obvious that such a statement is initially aimed at preparing the ground for "legal" obstruction of the supply of humanitarian aid to Gaza. Any help coming to the sector will one way or another go through representatives of the Hamas movement, since they are actually the government of Gaza today and such a statement by the Israeli authorities looks absurd.
At the same time, the Israelis also control the cargo going through Egypt to Gaza.
Food and medicine arrive through Egypt and are inspected and monitored by Israeli security officials.
- the statement says.