Russian permanent representative to the UN: a catastrophe of biblical proportions is unfolding in the Gaza Strip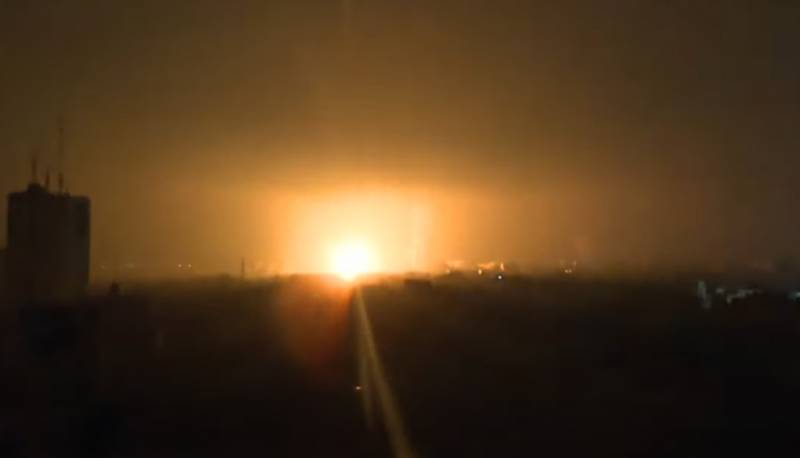 Russia's permanent representative to the UN commented on the situation that is developing in the zone of the Palestinian-Israeli conflict. According to Vasily Nebenzi, this is a disaster of "biblical proportions." In the conflict zone, the death toll is in the thousands, with at least half of them women and children, and the number of displaced people has already reached about 1,6 million.
The Russian diplomat called for calling a spade a spade:
A catastrophe of biblical proportions is unfolding in the occupied Palestinian territories - the West Bank and the Gaza Strip.
Vasily Nebenzya pointed to the highest losses among UN employees in recent decades. To date, the number of UN personnel killed in the Gaza Strip is 63. We are talking about representatives of the UN Near East Agency to assist Palestinian refugees and organize humanitarian work.
Vasily Nebenzya:
The Israeli authorities call their actions differently: expanding the operation or preparing a bridgehead, but the point is not that, but the fact that, despite the unequivocal reaction in the world, West Jerusalem began the practical implementation of its plans to clear the enclave.
The Russian Permanent Representative to the UN called for de-escalation of the conflict and that it is time to move from half-measures to real and effective measures for settlement. Let us recall that the Russian position in this regard corresponds to the UN resolution adopted decades ago - a settlement based on the creation of two states (Israel and Palestine) with their mutual recognition.
Russian Foreign Ministry spokeswoman Maria Zakharova, meanwhile, accused the UN secretariat of outright double standards when Stefan Dyuzjarik condemns the attack on a plane that took off from Israel and landed in Makhachkala, but "forgets" to condemn those responsible for the deaths of dozens of UN employees in the Gaza Strip.