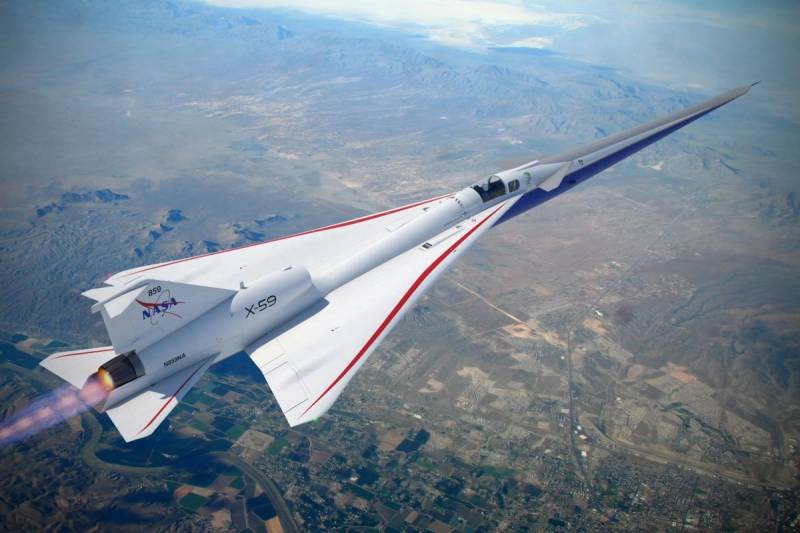 In the vehicle category, the X-2023 supersonic aircraft, created jointly by Lockheed Martin and NASA, was among the best inventions of 59 according to Time magazine. The editors of the publication have been creating this list of ideas and products every year for more than two decades.
When selecting nominees, originality, efficiency, ambition and other factors are taken into account. They are the reason for the inclusion of the X-59 because it could change the future of commercial flights over land. Now, thanks to the solution to the problem of sonic boom suppression, it has become possible to use supersonic aircraft for these purposes.
The aircraft will be the centerpiece of NASA's QueSST experimental mission, which will fly over communities across the United States. At the same time, the reaction of residents to the acceptability of the volume of the sonic boom during the flight of the device will be monitored. As a result, NASA expects to achieve the lifting of the ban on flights of civil supersonic aircraft over land.
This will open up new markets for aircraft manufacturers, and allow passengers to halve the time spent on flights.
It is expected that the noise emitted by the X-59 will not exceed 70-75 decibels. This is a great achievement, because the engine noise of a regular passenger airliner reaches 140 dB, and on a highway the noise level can be about 100 dB.