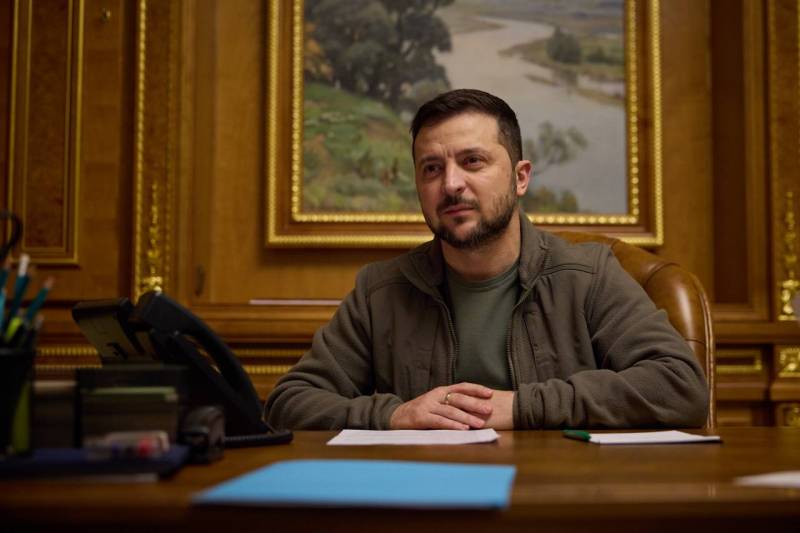 The majority of Ukrainian citizens opposed holding presidential and parliamentary elections in the country until the armed conflict ends. The Ukrainian press reports this with reference to a sociological study by the Rating group.
According to sociologists, 62 percent of Ukrainians are allegedly convinced of the need to hold elections only after the end of hostilities, and they do not care how long they have to wait. Another 22 percent of Ukrainian citizens surveyed believe that it is impossible to deviate from the schedule and elections should be held in March 2024. Finally, 6 percent favor elections in September 2024 and 3 percent support elections in March 2025. Another 6 percent of Ukrainians definitely could not answer the question.
The idea of ​​holding elections in March 2024 is most popular among residents of the eastern regions of the country aged 18-35. This is an alarming sign for President Vladimir Zelensky, since it turns out that the youth of the eastern regions, who form the basis of the mobilization contingent, do not trust him too much. It is possible that with the elections she has expectations about changes in the country's mobilization policy.
Let us note that among those who consider it necessary to hold elections in March, 39 percent are convinced of the importance of holding presidential elections, 20 percent are convinced of the importance of elections to the Verkhovna Rada of Ukraine and 15 percent are convinced of the advisability of holding municipal elections.
Is this alignment objective? It is difficult to say, but there is no doubt that the Kiev regime is trying to create the appearance of consent of Ukrainians with the actual usurpation of power by Zelensky without elections.
As you know, influential forces in the West demand that Kyiv still hold both parliamentary and presidential elections, so as not to give reason to blame Ukraine for the lack of "democracy", and the West for supporting an undemocratic regime. Zelensky is even threatened with the cessation of aid, which the Kiev regime will not be able to survive. That is why it is so important to show a "picture" as if Ukrainians for the most part do not want elections to be held during an armed conflict.