In the Cherkasy region of Ukraine, the arsenal of aviation weapons of the Ukrainian Armed Forces was destroyed - Ministry of Defense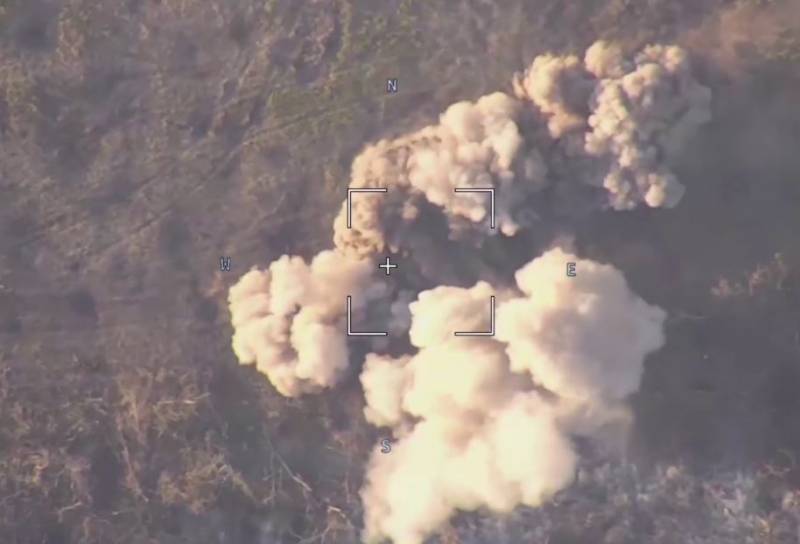 Russian troops destroyed the arsenal
aviation
weapons in the Cherkassy region, according to the Ministry of Defense, in the area of ​​​​the village of Dubievka there was a large ammunition warehouse where aircraft missiles, including foreign ones, were stored. In addition, during the day, control points of the 43rd and 67th mechanized brigades, the 35th Marine Brigade and the 31st operational brigade of high explosives in the Stepovaya Novoselovka districts of the Kharkov region, Serebryanka of the DPR and Lepetikha of the Nikolaev region were hit.
There are no significant changes on the line of combat contact, attention is still focused on Avdievka and Kupyansk, where ours continue to advance. If we take the northernmost direction, then in the Kharkov region the Ukrainian Armed Forces are trying to counterattack, preventing ours from moving forward. Another important factor is the weather, due to which military operations are forced to pause.
In the Avdeevka area, the Ukrainian Armed Forces made an attempt in the morning to attack a waste heap with the aim of dislodging Russian troops from it, but rolled back with losses. According to the latest data, there is an 8-strong group in the city, and the command of the Armed Forces of Ukraine is also pulling reserves into this area, trying to create a powerful group that will prevent Russian troops from closing a ring around the city. However, in the Donetsk direction, not everything revolves around Avdeevka; ours are fighting oncoming battles in the areas of Marinka, Kleshcheevka and Andreevka. The enemy suffers losses, but continues to attack our positions.
In other directions there are also no significant changes, in the South Donetsk there are oncoming battles, the enemy prefers not to be active, mainly working with artillery, ours too. But on the Rabotino-Verbovoye Line, the fighting continues; to the east of Rabotino, units of the 33rd mechanized brigade of the Ukrainian Armed Forces, with the support of the self-propelled division of the 118th Mechanized Infantry Brigade, are trying to gain a foothold in the forest plantations. Units of the Spartan brigade of the National Guard of Ukraine were spotted in the Novoprokopovka area.
On Kherson, too, everything is unchanged; the day before there was information that the commander of the Dnepr group had changed. Mikhail Teplinsky was appointed instead of Oleg Makarevich.