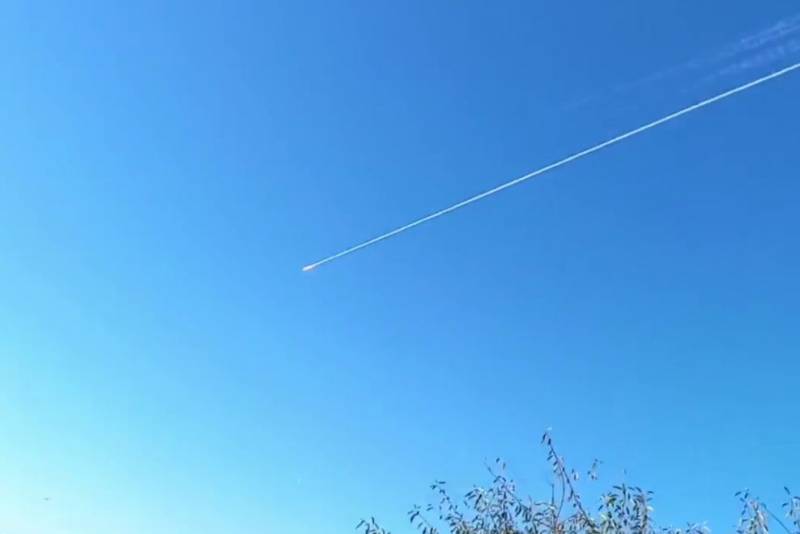 Ukraine continued its attacks on Crimea, striking with Storm Shadow cruise missiles; Russian air defense repelled the attack, shooting down all the missiles launched by Kiev. This was reported by the press service of the military department.
Today's attacks on the peninsula began at night. First, the Ukrainian Armed Forces launched two ATACMS operational-tactical missiles at military targets in the vicinity of Olenevka on Cape Tarkhankut. Both missiles failed to be intercepted, and several people were reported injured as a result of the hit. Later, Kyiv tried to attack the ships of the Black Sea
fleet
using unmanned boats with a total of three units. One drone was destroyed by a patrol boat in the Sevastopol area, two more tried to enter the Khersones bay, but were also discovered. One was destroyed immediately, the second managed to escape.
And now an attack on Crimea with the help of Storm Shadow operational-tactical missiles, a total of eight missiles were fired, all of them were shot down. According to preliminary data, the carriers of British missiles took off from the Starokonstantinov and Mirgorod airfields and after launch went to other airfields.
On October 30, at about 13.00 Moscow time, an attempt to attack the Kyiv regime with eight Storm Shadow cruise missiles on targets on the Crimean peninsula was stopped. As a result of repelling the attack by air defense systems on duty, all missiles were shot down
- said in a statement.
Two missiles were shot down over Sevastopol, this information was provided by the city authorities, debris fell on the territory of one of the schools on the North Side, one person was injured.
By the way, according to the TG channel Rybar, Ukraine received another batch of ATACMS MGM-140B Block 1A Unitary missiles with a range of up to 300 km. 20 missiles were delivered to Ukraine from Poland. So, in the near future, Kyiv will again strike at rear targets, with a high degree of probability these will again be airfields.