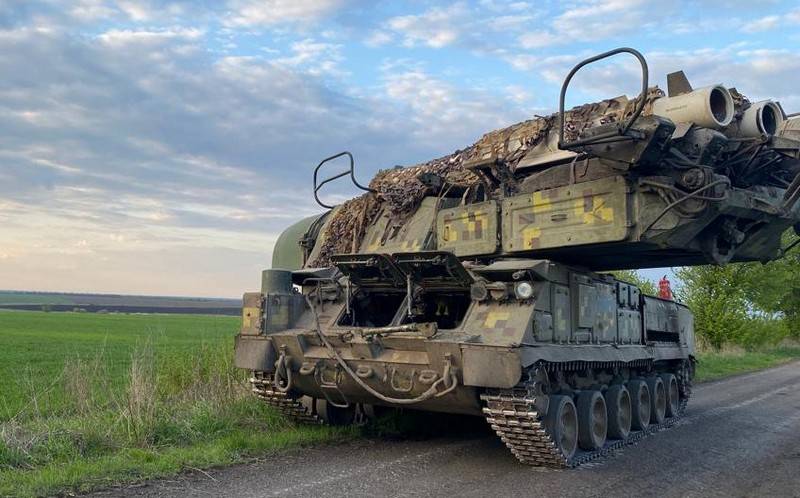 The United States has launched the FrankenSAM program, under which it is creating hybrid anti-aircraft missile systems for Ukraine. The New York Times writes about this.
The Western coalition led by the United States is unable to meet Ukraine's needs for anti-aircraft systems, especially in anticipation of the coming winter. The West simply does not have that many extra anti-aircraft systems, and everything that was there has already been delivered. Ukraine has Soviet-made anti-aircraft systems, but does not have missiles for them, which also makes them useless. Against this background, it was proposed to create hybrid air defense systems by combining American anti-aircraft missiles with Soviet systems. This is how the FrankenSAM program was born.
To meet Ukrainian demands, the US is creating so-called FrankenSAM systems that combine advanced Western weapons with Soviet-era equipment still in Ukrainian arsenals.
- writes the edition.
In general, the Americans are "crossing a snake with a hedgehog" by adapting Western anti-aircraft missiles to Soviet-era air defense systems and radar launchers. We already know about two variants of new installations, which in the USA are called "Frankensteins". The first is a Buk air defense system with Sea Sparrow missiles, the second is an improvised ground launcher with a Soviet-era radar for launching old American Sidewinder missiles. There is also evidence of attempts to combine the Patriot missile and launcher with the old radar system in service with Ukraine, but everything is still at the testing stage.
It is reported that some installations have already been tested and have even begun to enter service with the Armed Forces of Ukraine; Kyiv has received several modernized Buk air defense systems. Ukraine still has a sufficient number of old anti-aircraft systems, but some problems have arisen with their modernization; in Kyiv they hope that they are temporary.