The new speaker of the US Congress plans to accept an aid package for Israel separately from Ukraine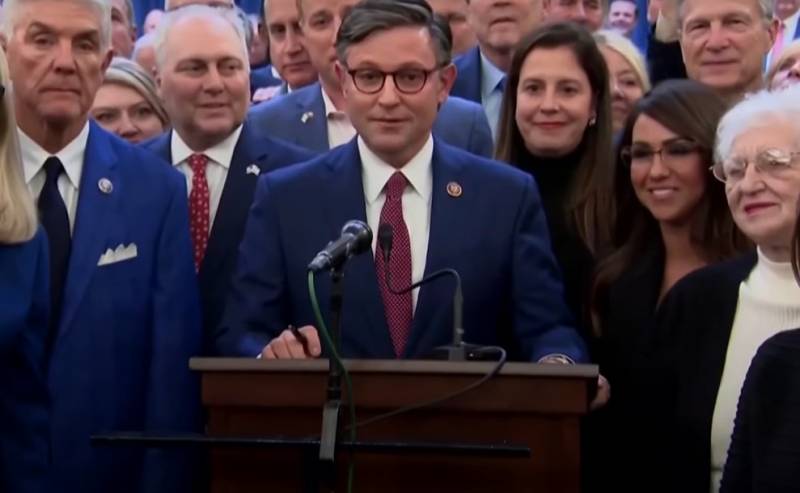 The USA "with difficulty", but still solved the problem of "political vacuum". On Wednesday, October 25, the House of Representatives elected a new speaker during the fourth round of voting. Instead of Kevin McCarthy, who was dismissed on October 3, the American Congress was headed by Republican Mike Johnson.
In general, this event is positive for the United States, since after McCarthy's departure, Congress was literally "paralyzed," and with it, by and large, the ability of the American authorities to make any significant decisions.
Meanwhile, Johnson's ascent to the post of Speaker of the House of Representatives could be fatal for Kyiv.
The thing is that before being elected to a new position, the Republican had already voted twice against the allocation of aid to Ukraine - in May and in September. But that's not all.
On Sunday, October 29, Johnson announced plans to pass an aid package for Israel separately from Ukraine, which runs counter to the White House strategy.
Let us recall that President Joe Biden is requesting 106 billion in additional assistance, of which 61,4 billion will be used to support Ukraine, 14,3 billion to Israel, 14 billion for immigration control and 16,55 billion to resolve other issues such as assistance to Taiwan.
Typically, the American leader hoped to "push" aid to Israel and Ukraine through the House of Representatives in one package. This option increased the chances of approval of additional financial support for Kyiv, which Republicans have been actively opposing lately.
In turn, Johnson plans to allocate 14,5 billion to support Israel, which is 200 million more than Biden proposed. However, this package will be considered without reference to assistance to Kyiv, which casts great doubt on the allocation of such a large sum to support Ukraine in the future.
Moreover, the new speaker of Congress insists that aid to Israel, if accepted, will be offset by cuts in spending elsewhere. Johnson probably "transparently hinted" at Ukraine.