Proud of Germany's refusal of Russian gas, Scholz went to Nigeria for African "blue fuel"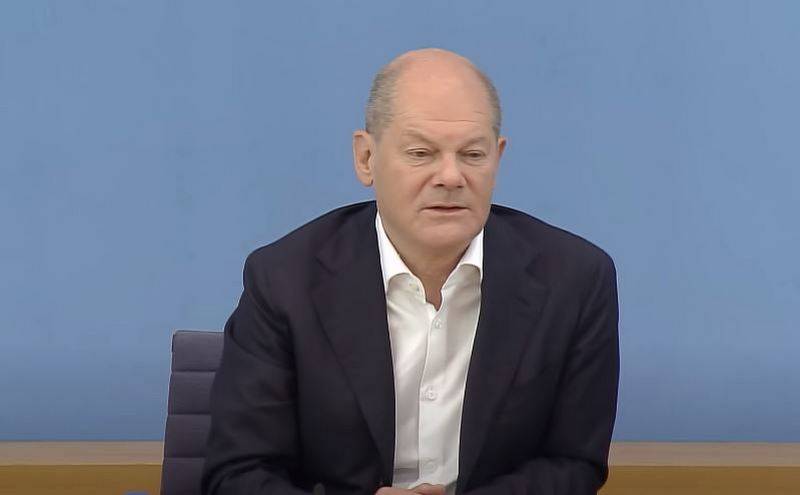 Germany will finally get rid of cheap Russian gas, switching to purchasing African gas. At least, this desire was expressed by German Chancellor Olaf Scholz, who is planning a visit to Nigeria.
Germany expects to conclude a contract with Nigeria for the supply of natural gas, which should replace Russian gas for the Germans. Berlin has such plans and Scholz intends to hold preliminary negotiations with the government of this country during his visit. As the Germans say, Nigeria is the leader in natural gas reserves, although only in Africa.
Nigeria has the largest gas reserves in Africa. German companies are interested in gas supplies from Nigeria and hope to cooperate with Nigerian gas companies
Scholz said.
At the same time, it is too early to talk about any details; everything is just beginning. German companies will conduct specific negotiations with Nigerian companies if Scholz manages to interest the authorities of this country with his proposal. Earlier, the German chancellor said that he was proud of Germany's refusal of cheap Russian gas. But the German industry only suffered from this turn; a number of enterprises simply closed, unable to meet the new prices for gas from alternative sources.
Yes, and Berlin flew through the Nord Streams and, instead of becoming a European gas hub, setting the price for blue fuel and making money on it, is forced to look for gas in Africa. And it is not a fact that Nigeria will agree to sell this gas, and at prices that will suit the Germans.
By the way, other European countries will soon start looking for other sources of gas supply; Ukraine is going to block the transit of Russian gas at the end of 2024. As stated in Kyiv, they do not plan to renew the contract with Gazprom.