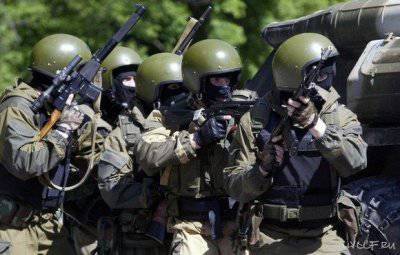 One of the most popular computer games in which countering terrorist activity takes place is the famous game Counter Strike. Today you can easily
download counter strike 1.6 for online play
and participate in the fight against virtual terrorists. And while you are sitting at the monitor, conduct operations to destroy computer terrorists, the special services of Russia are involved in the destruction of real militants. One of these operations took place quite recently in the territory of Kabardino-Balkaria, in which the activity of band groups has increased significantly over the past few months. A sensational episode of such bloody activity was the murder of journalist Kazbek Gekkiev.
Employees of the Ministry of Internal Affairs of the Republic stated that on January 6 of 2013 they managed to liquidate an extremist group in the city of Baksan, which was planning a series of terrorist acts against Orthodox churches and their parishioners. All terrorist acts were planned to be held in the territory of Kabardino-Balkaria.
The destruction of the militants took place after at one of the posts the Interior Ministry officers stopped the GAZel for inspection. According to operational data in the cars were several terrorists. As soon as they tried to resist the police, police officers opened fire to kill. Three men who were in cars were killed.
The press service of the Ministry of Internal Affairs of Kabardino-Balkaria spread information according to which the destroyed militants were going to activate the "hellish cars" in the Christian churches of the North Caucasus republic on Christmas night. In addition, operatives say about the upcoming series of terrorist attacks in the Stavropol region, in the development of which the same gang group could have been involved.
In the car in which the terrorists were moving, an entire arsenal was discovered: an assault rifle, pistols, ammunition, about 1 kg of explosive, from which the gangsters obviously planned to make several explosive devices.
The republic continues to operate a special regime to counter terrorism and extremism. To assist in Kabardino-Balkaria, police officers and internal troops from other regions of the country were sent. Joint actions should lead to a positive result aimed at the accession of peace and harmony in the republic.