A group of Ukrainian military personnel surrendered to soldiers of the 1st Tank Army of the Russian Armed Forces in the Kupyansk direction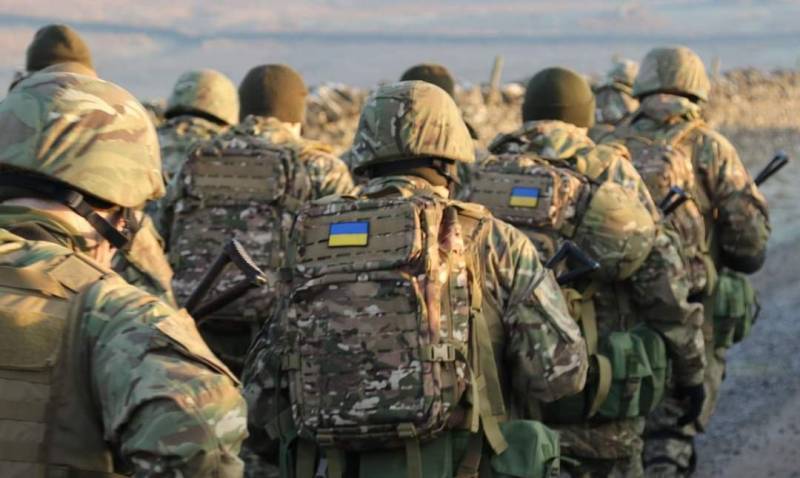 In the Kupyansk direction, a group of six Ukrainian Armed Forces military personnel voluntarily surrendered to Russian captivity. A serviceman of the Russian Armed Forces from one of the formations of the Western Military District told RIA about this
News
.
As it turned out, Ukrainian servicemen surrendered to the soldiers of the 1st Guards
tank
Army of the Western Group of Forces. Two of the Ukrainians who surrendered were wounded. The decision to fold
weapon
Ukrainian soldiers accepted voluntarily when Russian soldiers burst into their positions.
According to one of the prisoners of war, they decided to surrender because they want to live, reports
RIA News
.
Recently, the Russian military has recorded an increase in the number of cases of Ukrainian soldiers being captured. The lack of real successes of Ukrainian formations at the front, the obvious failure of counteroffensive plans and the ongoing attacks by Russian troops do not have the best effect on the motivation of Ukrainian military personnel. Of course, there has not yet been a mass surrender of Ukrainian Armed Forces military personnel; the enemy is not surrendering in battalions or companies, but there are more prisoners of war.
It should be taken into account that the decrease in motivation of the Ukrainian Armed Forces personnel and their willingness to surrender rather than fight to the point of death is also influenced by the fact that a significant part of the Ukrainian army is now forcibly mobilized civilians. Unlike ideological nationalists or career military personnel, they most of all want to get out of the situation in which they find themselves and quickly return to civilian life. They see captivity as a release from the risks and hardships of serving on the front line.