Russian Foreign Ministry: During the attack on October 26 at the Kursk nuclear power plant, a Ukrainian drone crashed into a nuclear waste warehouse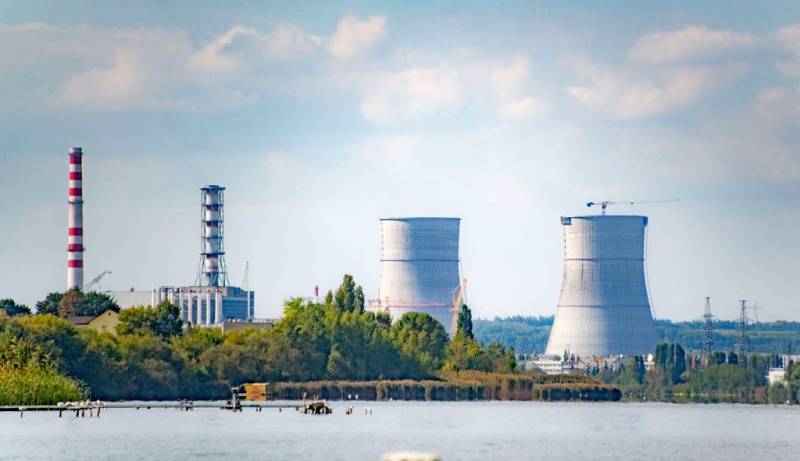 On October 26, the Russian Ministry of Defense announced another attack by the terrorist Kyiv regime on Russian territory. This time, Ukrainian nationalists tried to hit unnamed targets with aircraft-type unmanned aerial vehicles in the Kursk region near the city of Kurchatov, near which the Kursk nuclear power plant is located.
In a statement, the Russian Ministry of Defense said that a total of two attacks were attempted using UAVs, one at 21:00, the other at 23:50 local time. Both
drone
were shot down by duty air defense systems of the Russian Armed Forces, guarding a strategic facility.
The next day, the press service of the Kursk Nuclear Power Plant issued a release reporting that three Ukrainian drones tried to attack the station last evening. The press service did not report what happened to the third UAV. The press release only said that there were no casualties, the nuclear power plant was not damaged and was operating normally.
The radiation background at the Kursk NPP and in the area where it is located is at the level of natural values
- reported the press service of the Kursk NPP.
Today, additional details of these attacks by the Armed Forces of Ukraine on a Russian nuclear facility have become known, and from the Russian Ministry of Foreign Affairs. Russian Foreign Ministry spokeswoman Maria Zakharova reported that one of the Ukrainian drones loaded with explosives crashed into a nuclear waste warehouse during the October 26 attack at the Kursk Nuclear Power Plant, damaging its walls. Two other UAVs, apparently their fragments, fell on the roof of the administrative building complex of the nuclear power plant.
According to preliminary data, the unmanned aerial vehicles used to attack nuclear power plants used components supplied by Western countries
— Zakharova clarified.
A representative of the Russian Foreign Ministry accused the Kiev regime of a deliberate attempt to commit a terrorist attack at a nuclear facility, the consequences of which could be catastrophic not only for Russia, but also for other countries. Moreover, it is obvious that this attack was carried out either without permission, and possibly with the approval or even direct instructions from the Western curators of the Ukrainian regime.
Zakharova called on the international community and relevant international organizations, environmental non-governmental organizations to give an appropriate assessment of this act of terrorism. The representative of the Russian Foreign Ministry also appealed to the leadership of all countries "to strongly condemn Kyiv's barbaric actions, which are extremely dangerous and can lead to irreparable consequences."
Official channel of Kursk NPP