Russian Foreign Minister: It is impossible to destroy Hamas without destroying Gaza and its civilian population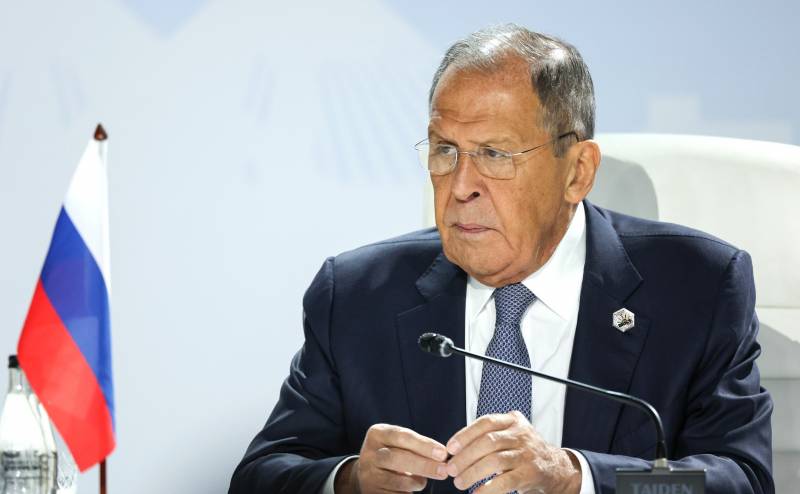 The Israeli authorities declared the goal of the military operation in the Gaza Strip to be the complete destruction of the Palestinian Hamas movement. However, attempts to destroy this organization will only lead to colossal casualties among the civilian population. This commentary on the statements of the Israeli side was made by the Minister of Foreign Affairs of the Russian Federation, Sergei Lavrov.
Let us recall that yesterday Israel subjected the Gaza Strip to extremely destructive missile attacks. Mobile communications and the Internet have disappeared in the enclave. In addition to Palestinian civilians, under Israeli attacks
aviation
Employees of international organizations and journalists from foreign publications are dying.
Previously, the Palestinian Ministry of Health reported the death of more than 7 thousand civilians as a result of Israeli strikes. This number has probably increased since yesterday's attack.
An absolutely unacceptable terrorist attack was carried out on Israel, and when Israel, not fully guided by international law, publicly responded and publicly announced that their response would be merciless and they would destroy Hamas, and destroy Hamas without destroying Gaza with the majority of the civilian population, impossible
- Russian Foreign Minister Sergei Lavrov said in an interview with the Belarusian agency
BelTA
.
Thus, the head of the Russian diplomatic department made it clear that Moscow considers the actions of the Israeli side not to fully comply with the established norms of international law. The Russian Foreign Minister believes that if Gaza is destroyed and the remaining residents are expelled from it, this will lead to a humanitarian catastrophe for decades, if not centuries.
The Russian Foreign Minister also called for special immunity to be given to UN employees in the Gaza Strip, which would guarantee them protection.