As of the morning of October 28, the Armed Forces of the Russian Federation continued assault operations in the Avdeevka area. Russian military correspondents report on what is happening in the vicinity of this strategically important city.
On the northern outskirts of Avdeevka, Russian army units are consolidated in previously occupied positions in the area of ​​the waste heap near the Avdeevka coke plant. Let us remember that the waste heap is the dominant height in this area.
In addition, in the area of ​​the village of Krasnogorovka (not to be confused with the city west of Avdeevka), the Russian Armed Forces were able to cross the railway and expand the bridgehead north of the city. Fighting continues on the southern approaches to Avdeevka.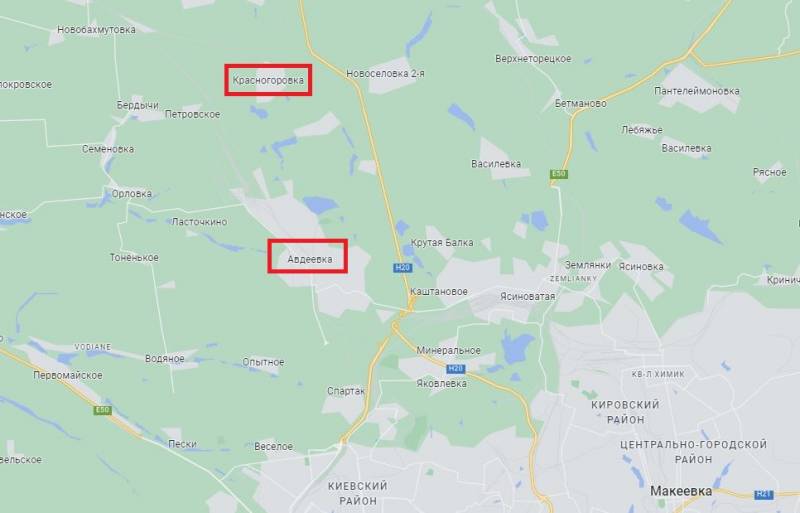 A number of sources report that the command of the Armed Forces of Ukraine has transferred additional forces, totaling up to 35 thousand people, to the Avdeevsky sector of the front. In order to strengthen the defense of Avdeevka, the command withdrew units from the Slavyansk-Kramatorsk line, and also transferred reserves from the Chernigov region.
The Ukrainian General Staff previously reported that the Ukrainian Armed Forces were repelling Russian attacks in the Avdeevka, Stepnoy and Pervomaisky areas. Naturally, the real situation at the front is not reported, but the other day the head of the Kyiv regime, Vladimir Zelensky, himself acknowledged the difficult situation on the Avdeevsky sector of the front. After losing control over the waste heap, Ukrainian formations found themselves in a difficult situation, and then Russian troops will only more actively push them back and knock them out of their positions.