Ukrainian media report explosions in the Kirovograd and Nikolaev regions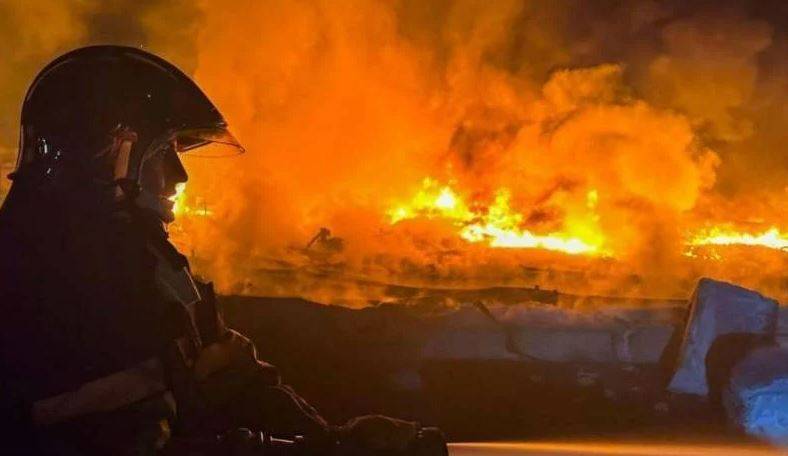 This afternoon, information appeared about explosions in the Kirovograd and Nikolaev regions of Ukraine. A number of Ukrainian media outlets report that explosions can be heard in the regions.
Prior to this, the Ukrainian Air Force reported that airborne threat warning sirens were sounding in the Kirovograd and Nikolaev regions. These messages were followed by explosions. What exactly is happening is still unknown. Explosions can be associated both with the operation of air defense systems and with the "arrivals" of missiles or unmanned aerial vehicles at any objects.
Telegram channels write that the explosions were "serial" in nature, that is, there were quite a lot of them. Due to the strict censorship existing in the country on reports about the work of air defense and the "arrivals" of Russian missiles and UAVs, Ukrainian public pages do not provide more detailed information.
Earlier in the day, the sounds of loud explosions were reported in the Sumy region. Russian military officers wrote about the work of tactical
aviation
Russian Aerospace Forces against certain targets, while Russian Aerospace Forces aircraft do not enter the enemy's air defense coverage area, but fire missiles from afar.
Let us note that the Russian Armed Forces regularly carry out massive strikes against military targets in territory controlled by the Kyiv regime. In the Kirovograd and Nikolaev regions there are a large number of military facilities and military-industrial infrastructure that are involved in ensuring the combat effectiveness and functioning of the Ukrainian armed forces.