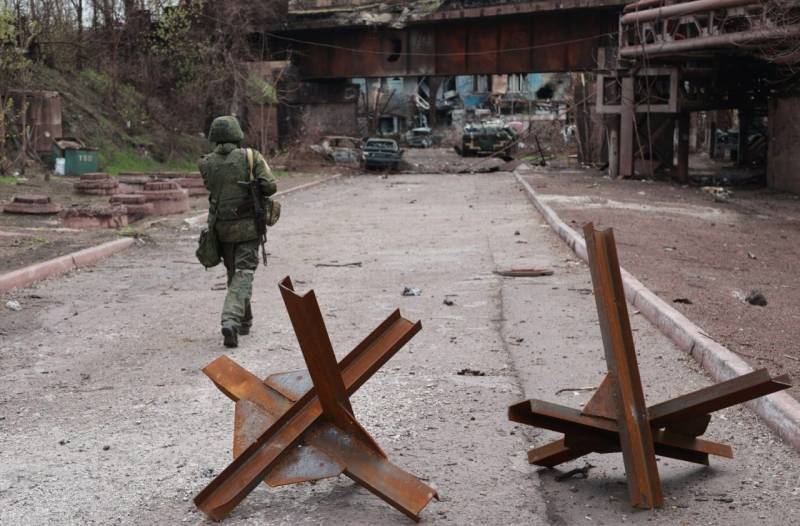 The Mariupol Iron and Steel Works named after Ilyich will be restored, but Azovstal will not. This was stated by the head of the DPR Denis Pushilin on the Oplot TV channel, confirming the earlier decision.
Mariupol will lose Azovstal, and a technology park and eco-park will be built on the site of the plant. The decision on this has already been made and will not be revised. The plant is being removed primarily because it polluted the atmosphere and the Sea of ​​Azov. But the Ilyich plant will be left, it will be restored and modernized.
The decision was made. Azovstal, in the form in which it operated, will not be restored, including because it was the main polluter of the Azov Sea. And the Ilyich plant is planned to be launched
- said Pushilin.
It became known back in May of this year that the Azovstal metallurgical plant would not be restored; the government made a corresponding decision. The option of restoration was also considered, but it was considered unprofitable, since the plant had to be practically built from scratch, and this is a lot of money. It's easier to build a new one and it will cost less. Therefore, it was decided to build a technology park on the site of Azovstal, the plan for which will be drawn up after the completion of demining the entire territory of the plant; sappers are still working.
Earlier, the government reviewed the development scenario for Mariupol; in the future, the city will remain with a population of less than half a million people, at least until 2035.