"KAZ Trophy may not be so effective": the Polish press is studying the appearance of "visors" on Israeli tanks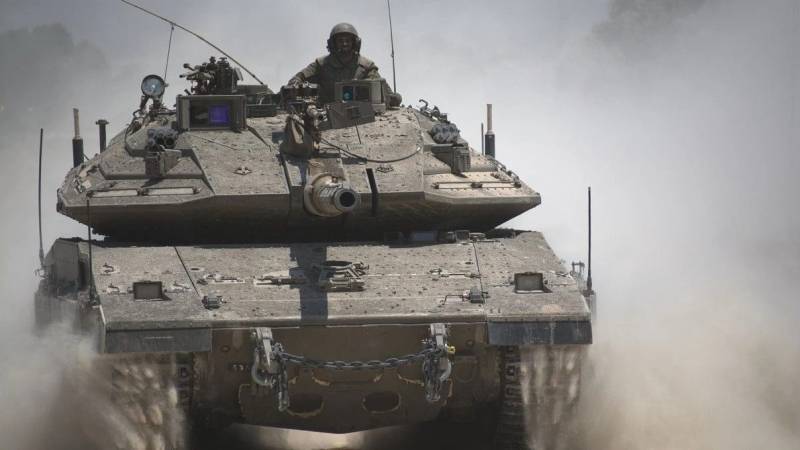 Since the start of the current round of conflict between Israel and Palestine, many
Tanks
The IDF in a short time acquired lattice protection for the tower - "visors", which had previously become widespread in the Northwestern Military District zone.
At the same time, Polish observers are puzzled by their appearance on the Merkava MBT, since Israel positioned the Trophy active protection complex it created as a universal means of self-defense for armored vehicles.
It may turn out that the Trophy system does not work as effectively in the sector where Hamas kamikaze UAVs are targeting - in the upper hemisphere, which is most sensitive to a potential attack
- noted in the publication Defense24, studying the emergence of additional protection.
The second possible reason is the small number of "counter presses" [ammunition with striking elements included in the filling of the KAZ]. In these conditions, "a passive anti-drone shield offers a chance to withstand another attack."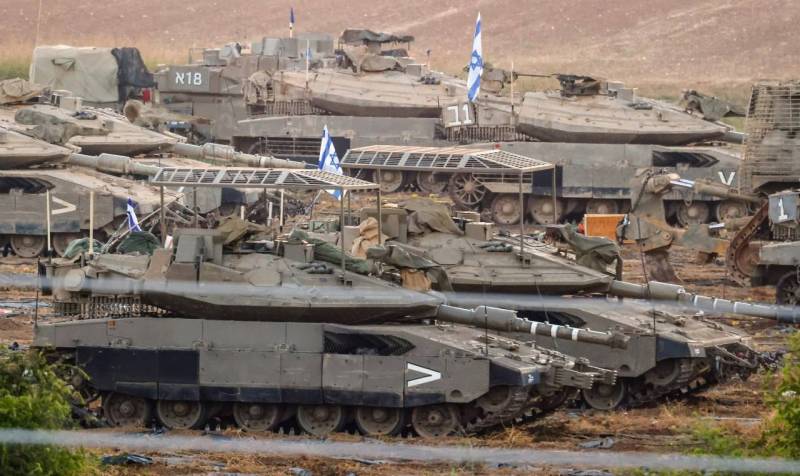 Of course, the Russians have the lead in installing this type of protection on equipment. However, it is not without its drawbacks: often the installation of a "visor" prevents the crew from leaving the tank, which can lead to the death of the crew if the vehicle catches fire
- the author believes.
For our part, we note that the standard, factory "visors" of the Russian army are equipped with folding panels, which are placed above the commander and gunner and allow them to speed up the process of evacuating them from a damaged vehicle. A similar design has not been seen on Israeli tanks.