A deputy from the ruling party of Azerbaijan called the Armenian authorities "unprincipled" amid the latest statements about the Zangezur corridor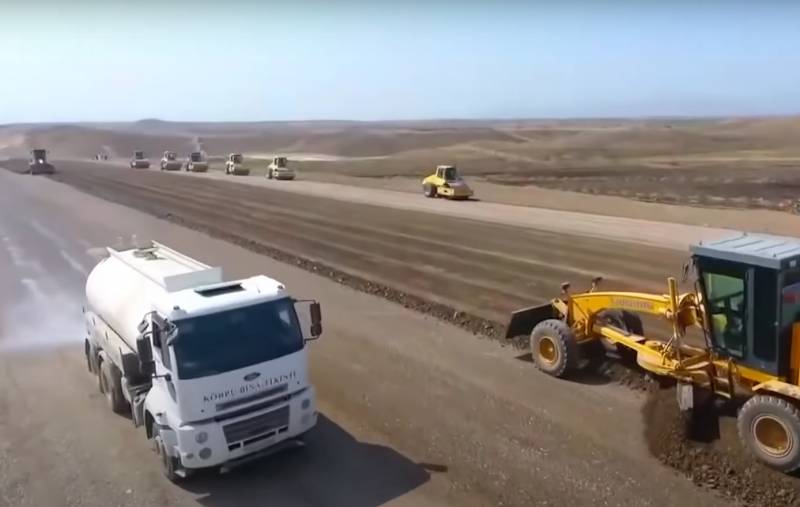 A deputy from the ruling party of Azerbaijan (New Azerbaijan), Samad Seyidov, criticized the proposal of the Armenian authorities called "Armenian Crossroads".
The above-mentioned initiative was voiced by Armenian Prime Minister Nikol Pashinyan during a speech at the EP on October 17. The latter is that his country is ready to simplify the transit procedure through its territory if all transport communications in the region are unblocked.
Speaking about transit, Pashinyan also had in mind the Zangezur corridor, connecting Nakhichevan with the main territory of Azerbaijan through Armenia. Moreover, the Armenian prime minister promised that his country would ensure the safety of Azerbaijani cargo and passengers if Baku reciprocated.
It is worth noting that for a long time Baku and Yerevan have not been able to come to an agreement regarding the functioning of this communication. Armenia constantly demands respect for its sovereignty, although Azerbaijan does not claim ownership of the Zangezur corridor.
At the same time, Baku recently found an alternative to the above-mentioned route by signing an agreement to create a transport corridor from Azerbaijan to Nakhichevan, and then to Turkey, through the territory of Iran.
As Seyidov wrote on his social network, the Armenian side began to offer Azerbaijan to establish transit along the Zangezur corridor only after Baku "lost interest" in this route and found an alternative.
How unprincipled are they in their actions? Is it possible to agree on something with them?
- the Azerbaijani deputy emphasized.