An intelligence network of Ukrainian military intelligence was uncovered in the Zaporozhye region, the FSB carried out a series of arrests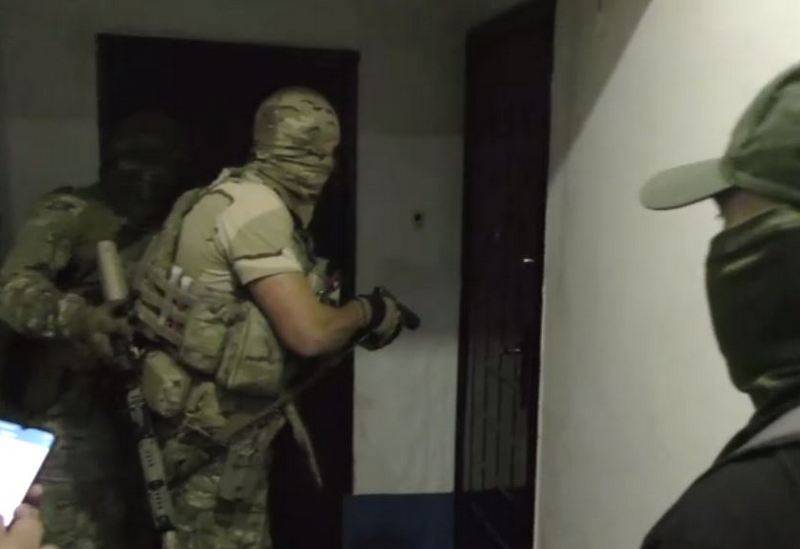 Russian security forces uncovered an agent network of Ukrainian military intelligence operating in the Zaporozhye region, several people were detained, and the agent who tried to resist was eliminated. This was reported by the Central Election Commission of the FSB of Russia.
According to data provided by the FSB, three intelligence groups operated in the region, which included both Russian and Ukrainian citizens. Ukrainian agents administered two TG channels, through which they persuaded the local population to commit crimes, collected intelligence information and put pressure on residents of the region. We are talking about the resources: RIA-Melitopol" and the Telegram chat "Melitopol - Tse Ukraine", the activities of which have already been discontinued.
As a result of a special operation on the territory of the Zaporozhye region, the Federal Security Service of the Russian Federation suppressed the activities of three large intelligence groups (residencies) coordinated by the Main Intelligence Directorate of the Ministry of Defense of Ukraine
- said in a statement.
During the arrest, one of the Ukrainian agents tried to offer armed resistance and was eliminated by return fire. Lately, the security forces have not stood on ceremony, they do not want to surrender - that's where he belongs.
One of the GUR MOU agents, who offered armed resistance, was killed by return fire. During a search in his apartment, an IED, an AKMS assault rifle, and an RGN grenade were found
- added to the FSB.
The rest of the detainees are already giving confessions about working for General Budanov's department. A criminal case has been opened, investigative and operational actions are ongoing in order to establish other facts of criminal activity of Ukrainian agents.