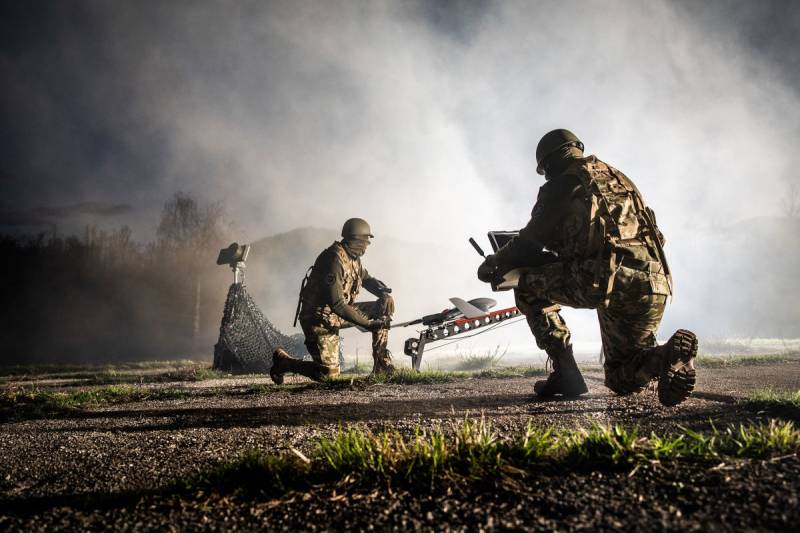 Slovenia secretly handed over a batch of intelligence equipment to Kyiv
drones
Bramor C4EYE, or Belin. The exact quantity is unknown, we are talking about several units.
This was reported by Defense News magazine (USA).
The UAV manufacturer is the Slovenian company C-Astral, whose representative is cited in the American press.
In fact, it is used by Ukrainians and has been for some time now.
- its operator Jernej Moderch mentioned the drone during an international symposium of special operations forces in the Czech city of Brno.
It is unknown during what period the devices were delivered to the Ukrainian military. There is also no information about whether the manufacturer was the supplier or whether the supply was carried out through the Slovenian Ministry of Defense. Such drones are in service with the Slovenian army.
The defense department of the Balkan state refused to comment on the supply of UAVs to Ukraine.
The company said that the main problem for its
drones
Electronic warfare began in Ukraine.
The drone's global navigation satellite system is often subject to interference over enemy territory, or its communications with the pilot may be interrupted. We are also seeing examples of friendly electronic warfare, where Ukrainian electronic warfare systems are jamming their own drones, preventing effective command and control
- said one of the employees of the manufacturing company on condition of anonymity.
The drone is launched from a catapult and can stay in the air for up to three hours. Its maximum range is 40 kilometers.

Previously, the Slovenian Armed Forces shared with the Ukrainian Armed Forces BVP M80A infantry fighting vehicles of Yugoslav origin, stored in army warehouses