France transfers a helicopter carrier to the shores of Israel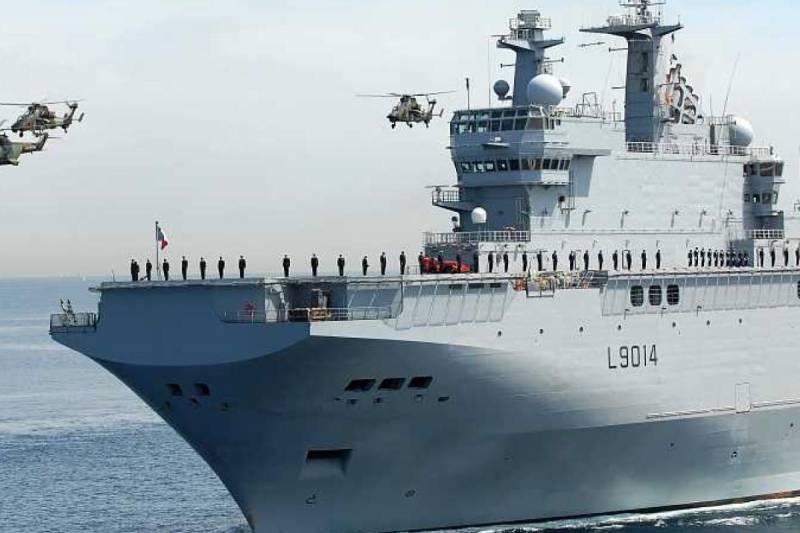 The French Mistral-class Tonnerre-class universal ship is capable of transporting more than a dozen helicopters and several hundred landing troops. France is transferring this helicopter carrier to the shores of Israel.
Naval News reports this.
The ship will join two French frigates already there in the Eastern Mediterranean. According to a French Navy spokesman, it will strengthen the Fifth Republic's naval presence in the region.
Tonnerre departed this afternoon for the Eastern Mediterranean
- he confirmed by the end of that day, when the helicopter carrier left the port.
On Wednesday, the ship left the port of Toulon, where it is registered, and headed to the eastern part of the Mediterranean Sea. According to a local journalist, initially its name and pennant numbers were hidden. He also noticed how three NH90 TTH transport helicopters of the French Armed Forces joined the helicopter carrier after visiting the Hyères military base. The article claims that, in addition to them, at least two Super Puma or Cougar helicopters, as well as one Tiger, are located on board the ship.
The publication notes that the density of the naval presence of various countries in the region has increased significantly. In particular, the USA, Germany, Britain and Australia sent warships to the Eastern Mediterranean,
Aviation
, special forces and other forces. In particular, several thousand American marines arrived in Israel.