Denmark included T-72EA tanks and BMP-2 infantry fighting vehicles in a new package of military assistance for Ukraine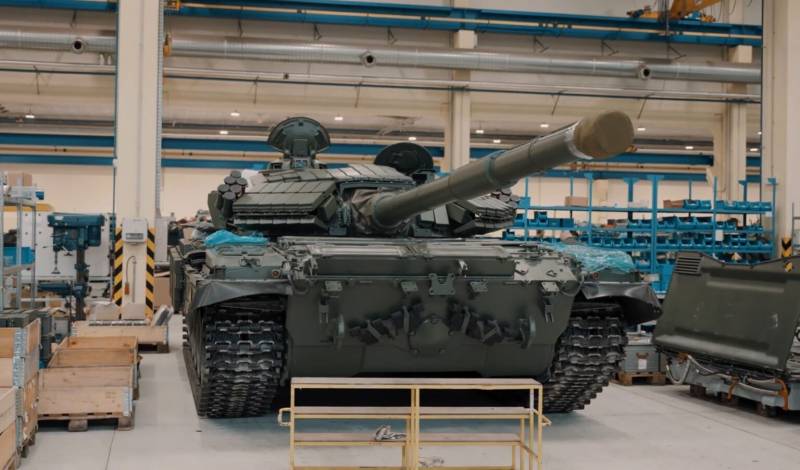 Denmark, following the United States, announced the transfer of military assistance to Ukraine, but for a much larger amount. If Washington forms a package worth 150 million dollars, then Copenhagen forms a package of 522,6 million dollars (3,7 billion crowns). This is stated in a statement released by the press service of the Kingdom's Ministry of Defense.
Denmark has allocated the 13th package of military assistance to Ukraine since the beginning of the Russian special operation. As stated in the military department, everything that Kyiv receives will be transferred free of charge. And the Danes are providing the Ukrainians with a fairly substantial aid package. According to published data, the supply will include:
Tanks
T-72EA, BMP-2 infantry fighting vehicles, 155 mm artillery ammunition, quantity unknown, as well as
Drones
and small
weapon
. The delivery will also include a certain number of armored repair and recovery vehicles, the supply of which is financed jointly with Germany.
The Danish Ministry of Defense announced "unwavering support" for Ukraine in its fight against Russia, as well as a "signal" to Moscow that Denmark continues to monitor Ukraine, although everyone has switched to Israel. Like, Copenhagen does not sleep and sees everything.
Today's donation confirms that Ukraine can count on Denmark's unwavering support in its fight for freedom. (...) This donation sends an important signal to both Ukraine and Russia that we remain focused [on Ukraine], even though most of the world's attention is now directed to Israel and Palestine
- the military department quotes a statement from Defense Minister Lars Løkke Rasmussen.
The total cost of Copenhagen's military aid package to Kiev is DKK 5,8 billion ($833 million). Copenhagen distributed the aid amount into three tranches. In 2023, Ukraine will receive assistance worth 4,3 billion crowns, in 2024 – by 1,4 billion crowns, in 2025 – by 52 million crowns.