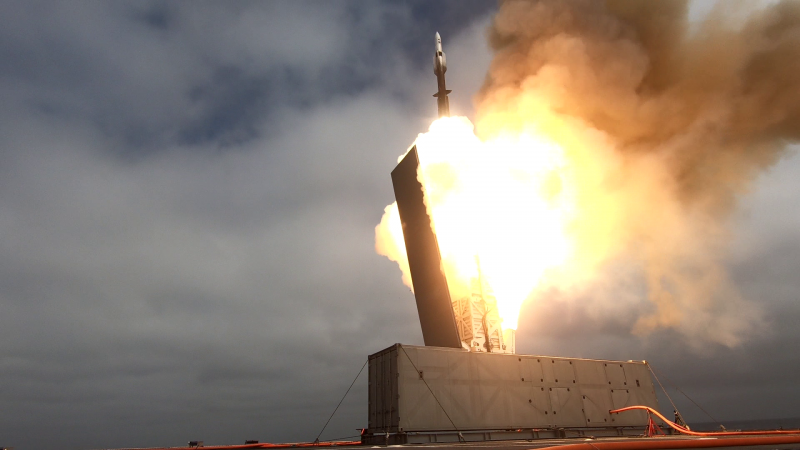 Littoral ships were to become one of the main forces of the American
fleet
due to its modularity, which presupposed, depending on the task at hand, the installation of containers with different types of weapons - anti-aircraft defense, anti-aircraft defense, air defense. Despite the program being launched back in 2002, modular combat systems are still being tested. In many ways, the technical inconsistency of this concept became the reason for the massive write-off of littoral pennants, despite their short service life.
According to the US Navy, on October 24, the SM-6 anti-aircraft missile was successfully launched from a Lockheed Martin Mk 70 container installation installed on board the USS Savannah (LCS-26):
The exercise demonstrated the modularity and lethality of littoral combat ships and the ability to successfully integrate a containerized weapon system to engage a target.
As noted in USNI News, the MK 70 is one of four types of experimental launchers created on the basis of the MK 41 VPU. Moreover, the MK 70, in addition to the SM-6, can fire Tomahawk cruise missiles designed to strike ground targets. On board the USS Savannah MK 70 was apparently used in conjunction with the Q-53 radar.
The Russian Navy has a similar type of "modular" ship in service - Project 22160, which, like the American littoral pennants, is far from technological maturity, judging by the available information.