The Russian Armed Forces used the factor of control over dominant heights to prevent the approach of Ukrainian Armed Forces reserves to Avdievka in bad weather conditions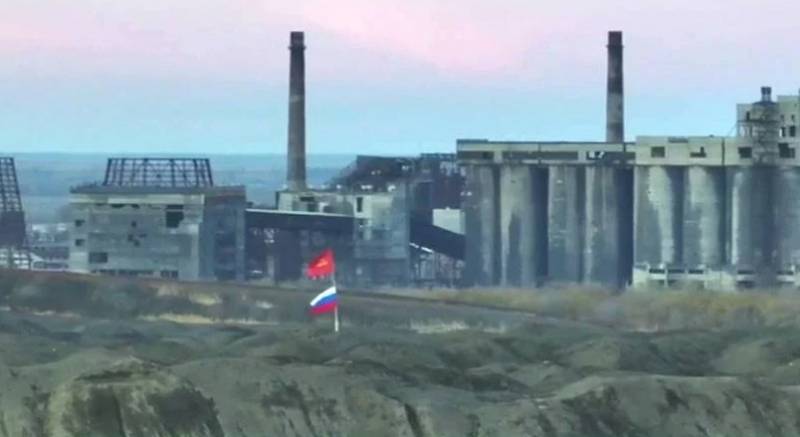 Ukrainian troops are trying to take advantage of bad weather and a decrease in Russian combat activity.
aviation
in the Avdeevka area to transfer reserves to the city. Let us recall that over the past week, Russian troops have advanced to the north-west of Avdeevka and occupied important heights, among which the main one is the waste heap of the Avdeevka coking plant.
Today, representatives of the Armed Forces of Ukraine announced "a slight decrease in Russian activity near Avdievka due to bad weather." This indicates a decrease in the activity of Russian aircraft, which in recent days have carried out powerful attacks both on the positions of the Ukrainian Armed Forces in Avdievka itself and on the approaches to the city, as well as on supply routes - primarily along the route from Orlovka. This is, in fact, the only road that remains under enemy control to supply the Avdeevka garrison.
Today, in the pouring rain, the enemy tried to pull up forces and means to Avdiivka from the western direction, trying to remain unnoticed. Until a certain point in time, the movement was possible. But in this situation, the factor of controlling the dominant heights worked. And this factor is in favor of our units, entrenched in the area of ​​the mentioned coke plant.
When the Ukrainian Armed Forces reserves approached, trying to act as quickly as possible, fire was opened on them. An adjustment was made from the commanding heights. All this led to losses in the enemy's ranks and to the fact that the transferred reserves had to attempt to dig in literally in an open field. The fighting in this direction turns into night fighting.
For tomorrow (October 27), weather forecasters promise a decrease in the intensity of precipitation near Avdeevka, and after that there will be several sunny days with air temperatures up to +19. Accordingly, the return of Russian Aerospace Forces aviation to massive strikes against the enemy should resume. If the Ukrainian Armed Forces reserves partially manage to gain a foothold west of Avdeevka in the muddy fields, then these will be ideal targets for aviation.