"Transfers were blocked": Argentina terminated the contract for the repair of the Mi-171 helicopter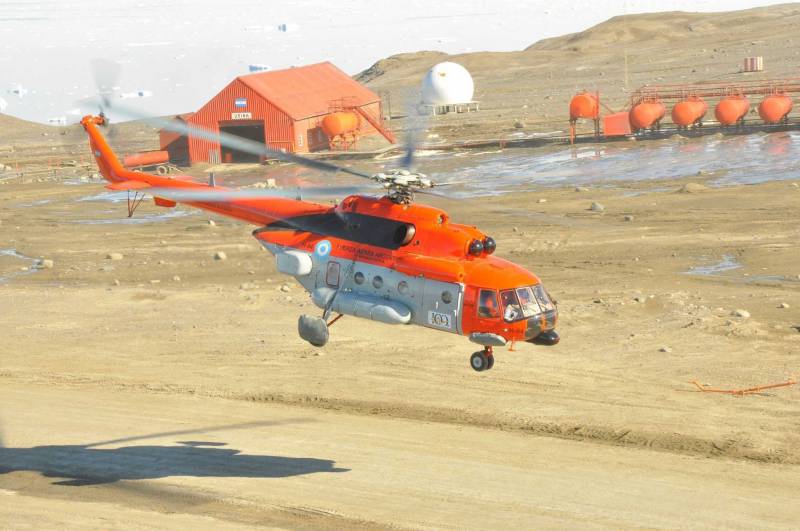 The Argentine Air Force officially terminated the contract with the Russian company Technopromexport, which provided for the maintenance and repair of the Mi-171E helicopter with tail number N-94. This agreement was concluded in 2021 and was intended to restore flight capabilities, in particular to Antarctica.
The Air Force was unable to transfer the available funds, and Technopromexport was unable to carry out the agreed work
- says the Zona Militar website.
The work must be carried out on the territory of the Russian Federation. In this regard, the helicopter was disassembled, its components and assemblies were subject to inspection by Russian specialists. The contract provided for the payment of 4,1 million euros, of which 2,4 million were for repair services, 0,4 million for supplied goods and 1,3 million as a commission to Russian specialists.
The National Bank of Argentina makes transfers only in dollars, so these funds were blocked, and the invoices issued by Technopromexport were unpaid. Following the cancellation of the deal, it is expected that the seized $5,37 million will be transferred to the account of Argentina's aviation attaché in the United States. As planned, these funds will be used to pay "certain obligations" to the United States.