Military supply routes to Ukraine will be covered by an Australian Air Force E-7A AWACS aircraft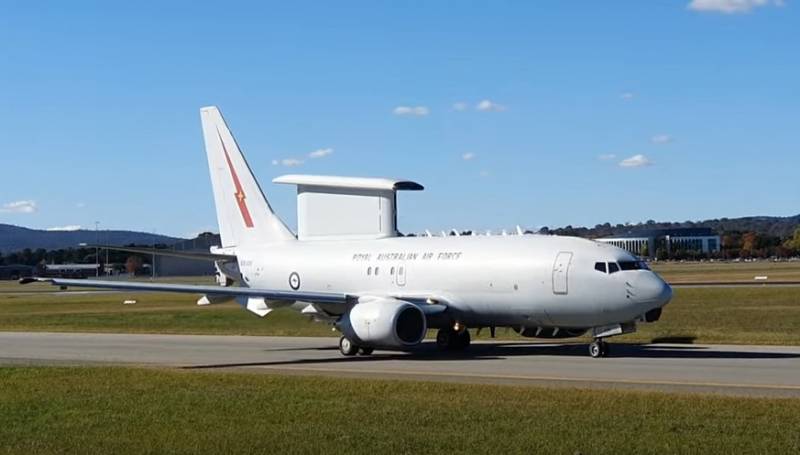 One of the "sponsors" of the Ukrainian conflict is Australia, which regularly transfers military products to the Kyiv regime. This time, Canberra decided to allocate its own funds and personnel to ensure the security of the logistics chains through which the Armed Forces are supplied.
The Australian Air Force's E-7A Wedgetail long-range radar detection aircraft will cover military supply routes to Square. To do this, he, along with about a hundred military and support personnel, is being transferred to Germany, where he will stay for at least six months.
E-7A will patrol routes for the delivery of humanitarian and military aid to Ukraine
- says the ADM publication.
The United States welcomed this decision, as well as Canberra's allocation of a new military tranche to the Kyiv regime in the amount of $13 million, which, in particular, will include means of combating
drones
and mine clearance equipment.
The Australian Air Force is armed with 6 E-7A Wedgetail AWACS aircraft, based on the Boeing 737-700. It is capable of coordinating air, sea and land combat operations in real time. The aircraft is equipped with Northrop Grumman's Advanced Multi-Mission Electronically Scanned Surveillance (MESA) radar with 10 crew stations. During a normal mission, the E-7A's coverage area is over 4 million square meters. km, which is comparable to the size of Western Australia.