A representative of the Armed Forces of Ukraine claims that Russia is accumulating Kh-101 missiles for winter attacks on the energy infrastructure of Ukraine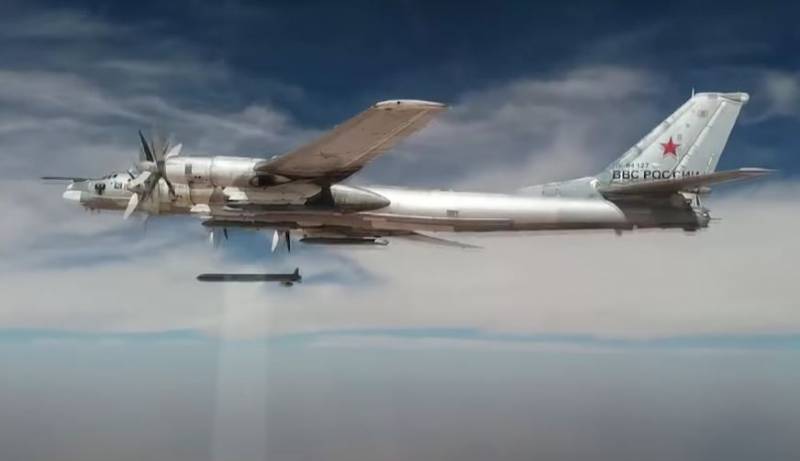 Russia is allegedly pausing its use of Kh-101 air-launched missiles in order to stockpile large numbers of them for subsequent strikes on Ukraine's critical infrastructure. This statement was made by the official representative of the defense forces of southern Ukraine Natalya Gumenyuk.
According to a representative of the Ukrainian Armed Forces, one can now observe a "preparatory period" that Russia is using to accumulate Kh-101 type missiles and their subsequent use against Ukrainian energy infrastructure facilities. The head of the Kyiv regime, Vladimir Zelensky, previously said that the Russian Armed Forces could repeat massive attacks on Ukrainian energy facilities.
True, Zelensky claims that Ukraine will supposedly "respond" to such attacks. However, the "responses" of the Ukrainian side always come down to sabotage and terrorist attacks against civilians.
Meanwhile, the Russian Armed Forces are still carrying out massive attacks on Ukrainian military targets. Unmanned aerial vehicles are often used for these attacks, especially when it comes to attacks on the infrastructure of the Danube ports of Ukraine - Izmail and Reni.
In other cases, strikes against military targets are carried out using ballistic missiles, which, according to the Ukrainian side itself, cannot shoot down the air defense systems of the Ukrainian Armed Forces. The purpose of the strikes is to reduce the military and military-industrial potential of Ukraine, which makes it possible to reduce the capabilities of Ukrainian formations on the front line, undermining their combat effectiveness.