Rostec published footage of tests of the Malva self-propelled joint stock company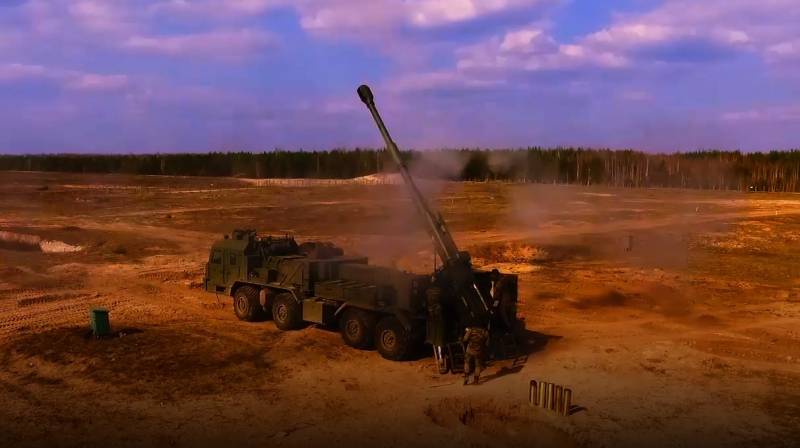 The Russian corporation Rostec has published footage showing tests of the latest self-propelled artillery system (gun) Malva. The first batch of these 152-mm self-propelled guns has already been sent to the troops.
The Malva artillery system has high mobility and the ability to automatically fire all types of ammunition, as well as operate in the "simultaneous fire raid" mode, in which several fired ammunition simultaneously reach the intended target.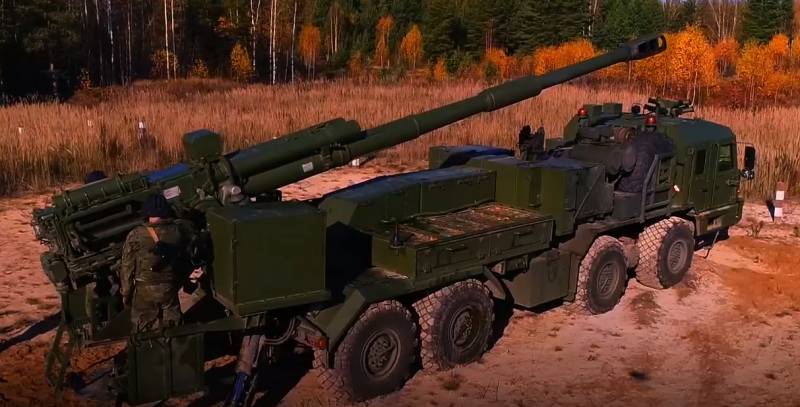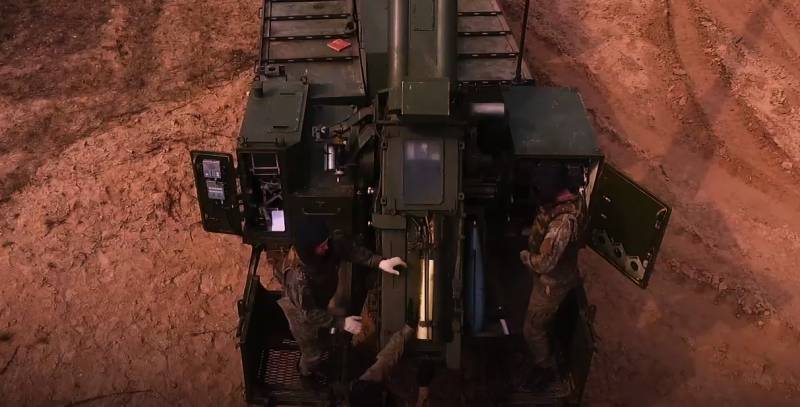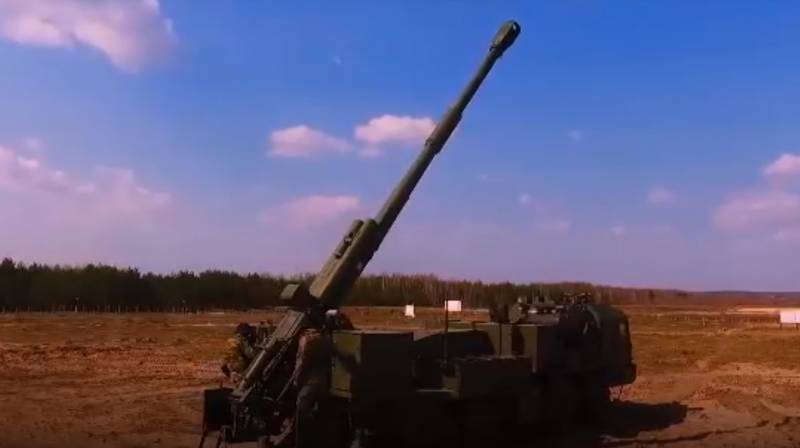 SAO 2S43 "Malva" is a 152-mm interspecific artillery system on the chassis of a BAZ-6610-027 "Voshchina" all-wheel drive vehicle with an 8*8 wheel arrangement. The development and creation of "Malva" was carried out by R&D "Nabrosok".
The combat weapon in this artillery complex is a 152 mm 2A64 rifled howitzer with a barrel length of 47 calibers, which is identical to the gun used by the 2S19 Msta-S self-propelled gun. However, thanks to the original design, which involves the abandonment of the turret and armoring of the gun installation site, the Malva has become significantly lighter, which makes it possible to transport it using a military transport vehicle.
aviation
, for example, IL-76.
The 2S43 Malva self-propelled gun is capable of hitting enemy tactical nuclear and conventional weapons, striking artillery batteries, columns of military equipment, air defense systems, command posts and concentrations of manpower.
"Malva" is the first wheeled self-propelled gun in
stories
Russia. Thanks to its wheelbase, it is more maneuverable than tracked artillery systems and is capable of quickly deploying to a position and then quickly leaving it. The gun's rate of fire exceeds seven rounds per minute. The shot range is more than 24 kilometers.