The Russian Ministry of Defense practiced a massive nuclear strike in response to a nuclear attack on Russia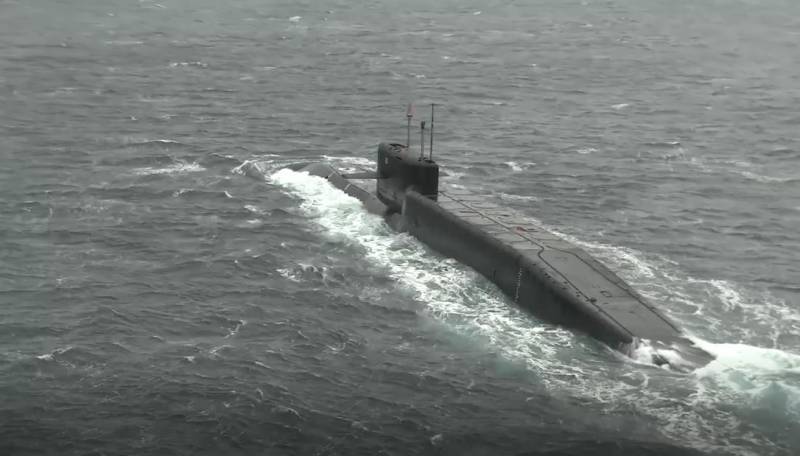 Russian Strategic Nuclear Forces have begun training under the leadership of Vladimir Putin. The Russian leader got in touch from the Kremlin situation center after hearing reports from Defense Minister Sergei Shoigu and Chief of the General Staff of the Russian Armed Forces Valery Gerasimov. This was reported by the press service of the Ministry of Defense.
The mobile installation of the Yars strategic missile system and the Project 667BDRM Tula nuclear-powered strategic missile submarine of the North were involved in the training of nuclear deterrence forces.
fleet
and two strategic missile carriers, reported Chief of the General Staff Gerasimov.
According to the legend of the exercises, Russia's Strategic Nuclear Forces launched a retaliatory massive nuclear strike in response to a nuclear attack on our country. During the exercises, intercontinental ballistic missiles and air-launched cruise missiles were launched.
Russia's strategic nuclear forces practiced a massive nuclear strike in response to an enemy nuclear strike during exercises
- reported Shoigu.
As reported, as part of the exercise, the Yars intercontinental ballistic missile was launched from the Plesetsk cosmodrome at the Kura training ground in Kamchatka. A Sineva ballistic missile was also launched from the Tula submarine, which was in the Barents Sea. In addition, two Tu-95MS strategic missile carriers launched air-launched cruise missiles. All training objectives were completed in full. The practical launches were controlled from the National Defense Control Center of the Russian Federation.