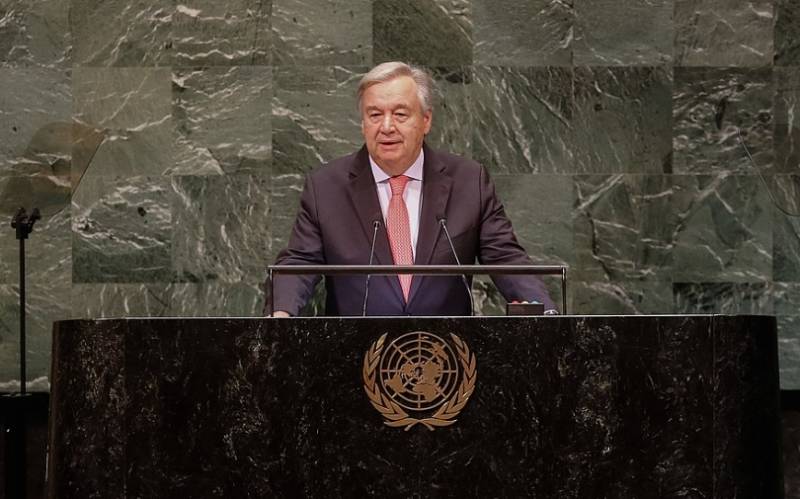 UN Secretary General Antonio Guterres said that he was "shocked by the misinterpretation of his words on the Palestinian-Israeli conflict," and also hastened to assure that he had never justified Hamas.
Thus, Guterres actually abandoned his previous statement, in which he emphasized that the Hamas attack on Israeli territories did not happen in a vacuum, and also recalled that the Palestinian people have been subject to occupation by Israel for 56 years. The UN has taken an official position condemning violent acts on both sides of the conflict.
In what turned out to be a "misinterpreted" statement, Guterres also added that the Palestinian people had seen their ancestral territories being steadily taken over.
With Israel establishing its settlements there, the Palestinians were subjected to violence, the economy of the Gaza Strip was strangled, and people were evicted from their homes.
Condemning both sides of the Palestinian-Israeli conflict, Guterres also noted the inadmissibility of collective punishment of the entire Palestinian people through indiscriminate bombing of the Gaza Strip by the Israeli army. The UN Secretary General did not specify which of these words were "misinterpreted"...
Guterres' abrupt change of opinion on this sensitive issue for the West can be explained by Israel's sharp condemnation of the above statement. Not only did the Israeli permanent representative to the UN, Gilad Erdan, call for the resignation of the organization's secretary general, but also the authorities of this country refused to issue visas to UN representatives.