UK Parliamentary Defense Committee: UK will not be able to play a major role in the Pacific without a major increase in defense spending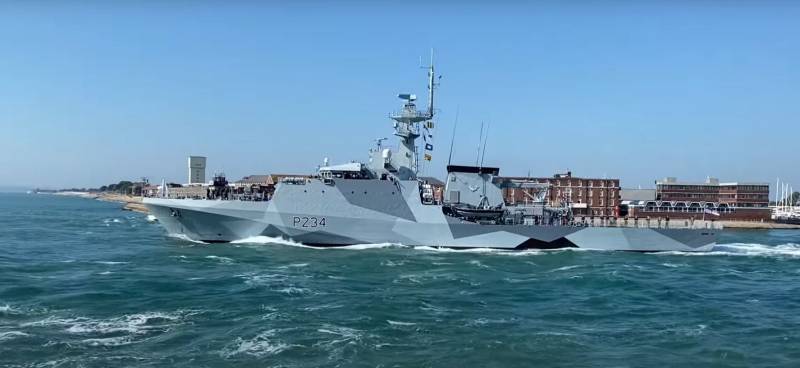 A new UK Defense Committee report criticizes Britain's military presence in the Indo-Pacific region, calling it "limited" and calling Britain's strategy "unclear" in the face of potential conflict with China over Taiwan.
According to the document, the UK will not be able to play an important role in the Pacific region without a serious increase in defense spending. As they say, who would doubt it.
In addition, it says:
With a very modest presence compared to allies, virtually no combat forces in the region and little regular activity, the UK Ministry of Defense's pivot to the Indo-Pacific is far from achieving its goals.
Royal maritime patrol ships
fleet
HMS Spey and HMS Tamar, which first deployed to the region in 2021, are tasked with continued deployment to the Indo-Pacific region. At the same time, the UK carrier strike group will return to the region only in 2025, and only if there are no problems with the aircraft carriers, but for now there are such problems.
The British government's actions, including participation in AUKUS and building stronger relationships with India and Japan, are supported by the committee, but they said close military cooperation with other countries in Southeast Asia and the Pacific also needs to be strengthened.
British lawmakers have suggested that in the near future China "looks likely" to want to "confront Taiwan" through conventional military means or "gray zone" attacks. In response, they are calling on the government to develop a "cross-government" strategy in the Indo-Pacific region, which should include plans drawn up by the Ministry of Defense for a "comprehensive defense and diplomatic response" to combat China's growing power.
According to the approved SSN-AUKUS decision, the British nuclear submarine design will be used to meet Australian and British requirements. However, the UK Defense Committee expressed concern about the "lack of clarity regarding how large numbers of submarines will ultimately be built, and the cost and availability of skilled manpower.
At the same time, the British want to expand the AUKUS Pillar 2 component, which currently covers advanced technologies such as hypersonic missile technologies and quantum computing, to "secure and diversify supply chains for ammunition and critical minerals."