Ukrainian "head" of the Avdiivka VGA: The loss of the railway will not affect the supply of the Ukrainian Armed Forces garrison in any way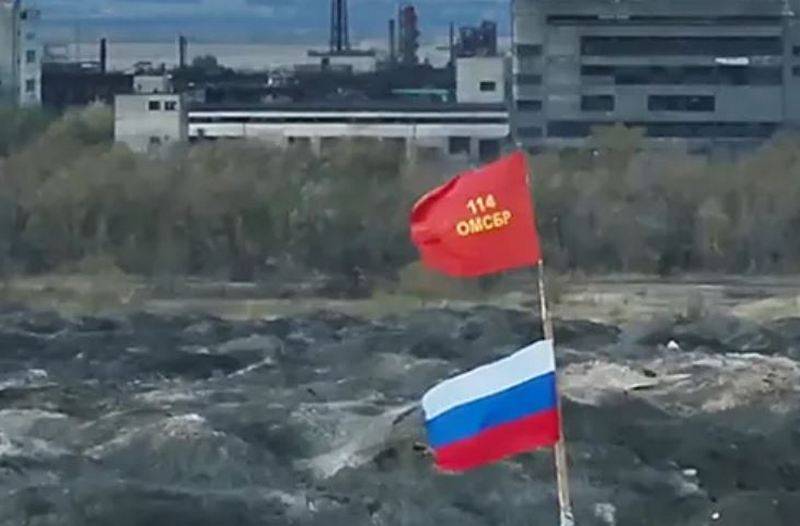 Russian troops continue to advance near Avdeevka, trying to advance to Berdychi, but the railway has become an obstacle that they cannot overcome. This statement was made by the so-called head of the Avdeevka military-civil administration, Vitaly Barbash.
A representative of the Kyiv authorities tried to reassure Ukrainian citizens who were asking many questions about the situation around Avdiivka. According to him, the situation is difficult, but not very difficult, the Ukrainian army stopped the onslaught of Russian troops, preventing them from crossing the railway for further advance towards Berdychi. In addition, according to him, the loss of the railway, and this is what everything is heading towards, will not in any way affect the supply of the garrison.
Now the railway does not make sense from a logistics point of view because it is not used. The occupiers are trying to approach the railway and storm it, but fire control on our part is very serious there
- said Barbash.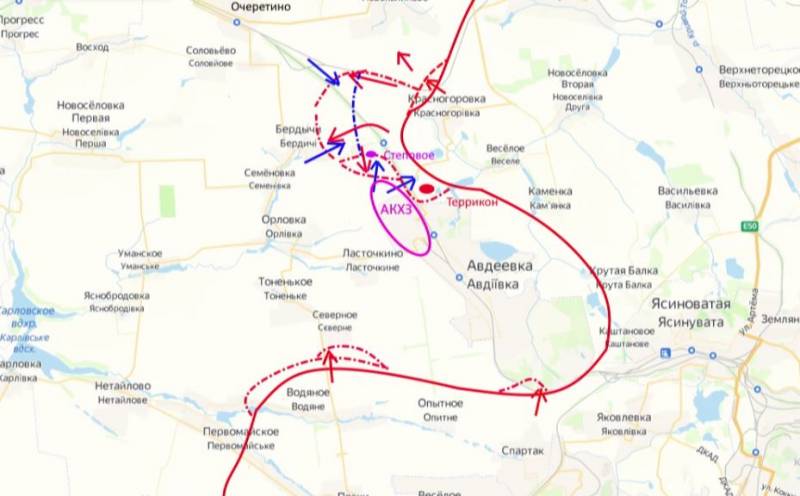 Also, the head of the VGA tried to say that the waste heap captured by Russian troops also "has no significance" and in general it is in a gray zone. Allegedly, Russian troops do not control it. In general, it is not clear why in Kyiv they called the situation critical if everything is so good.
There is a waste heap itself, and several small ones near it. (...) If the Avdeevka waste heap was under the control of the occupiers, then it would be impossible to enter the city. Although the situation is really difficult
- added Barbash.
Meanwhile, as reported from the front line, over the past XNUMX hours Russian troops have not conducted active combat operations in the Avdeevka area; assault units are being consolidated in occupied positions. But Russian artillery is very active and
aviation
, the territory of the Avdeevka coking plant and the positions of the Ukrainian Armed Forces around the city are under attack. From the left flank, ours began to probe the defenses of the Ukrainian Armed Forces in the Severnoe region.
It is assumed that the next breakthrough of the assault detachments of the Russian Armed Forces will occur in the next few days; no one has given an exact date. As has already been reported, near Avdeevka, the tactics of "jerks" were chosen, when units carry out a lightning attack, knock the enemy out of positions and immediately gain a foothold in them, preparing for the next one. So far there have been two assaults.